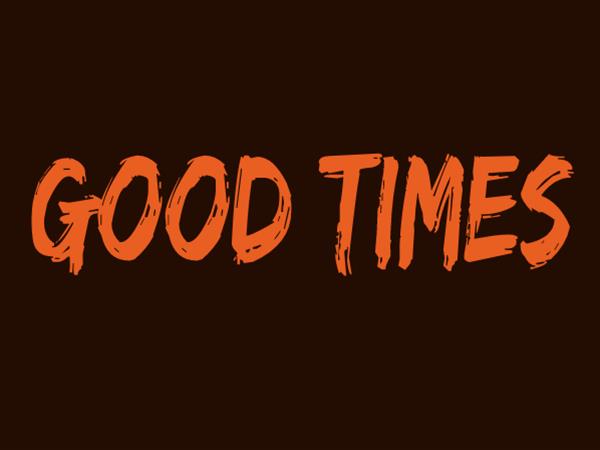 Good Times: The Good Friday Episode
Good times is party for you, a party for us. With this next Episode of Good Times, we bring you a dance party in another new and unique venue.
Dates:Apr 19
Time(s):2 pm
Venue:Freo Social Hall
Details
Venue Address:1 Holdsworth St, Fremantle WA 6160
Venue:Freo Social Hall
Audience:Adults
Description
This time we're taking the party to Freo.Social Hall and creating a Good Friday Good Times disco oasis.
As always, it'll be an afternoon spritzer into a sweaty evening dance.
With a stunning outdoor area for you to bask in the sunlight, and the infamous Red Room for you to groove in.
Disco and house music all and night from your favourite backyard DJ's
Episode 1 & 2 sold out, so don't miss the airing of our Good Friday Special.
TICKETING INFO
This is an 18+ event.
DOORS OPEN AT 8:00PM
SET TIMES ARE SUBJECT TO CHANGE FROM SHOW TO SHOW
PLEASE NOTE THE FOLLOWING:
When General Admission Ticket sales have closed on the day of the show they may still be available at the door on the night.
Once purchased tickets are non-refundable & non-transferable
(applies to both Standing and Dinner sales)
A booking fee applies to all advance tickets. (All quoted prices include tax).
VENUE INFO
Over 18's only unless advertised otherwise.
Photo ID is essential, acceptable ID is a current and valid Australian Photo Drivers Licence or Passport
(Please check with the venue for any other acceptable forms of photo ID).
The venue reserves the right to refuse admission to any person.
Intoxicated persons will not be admitted.
Dangerous behaviour including Crowd Surfing, Stage Diving, Moshing and Violent Dancing is not allowed and will result in your immediate removal from this venue.
Inappropriate behaviour at this venue will lead to your banning.
Location
Venue:Freo Social Hall
Address: 1 Holdsworth St Fremantle, Western Australia,Fremantle Town,WA,6160
Phone:
Email:
Website:https://www.freo.social/