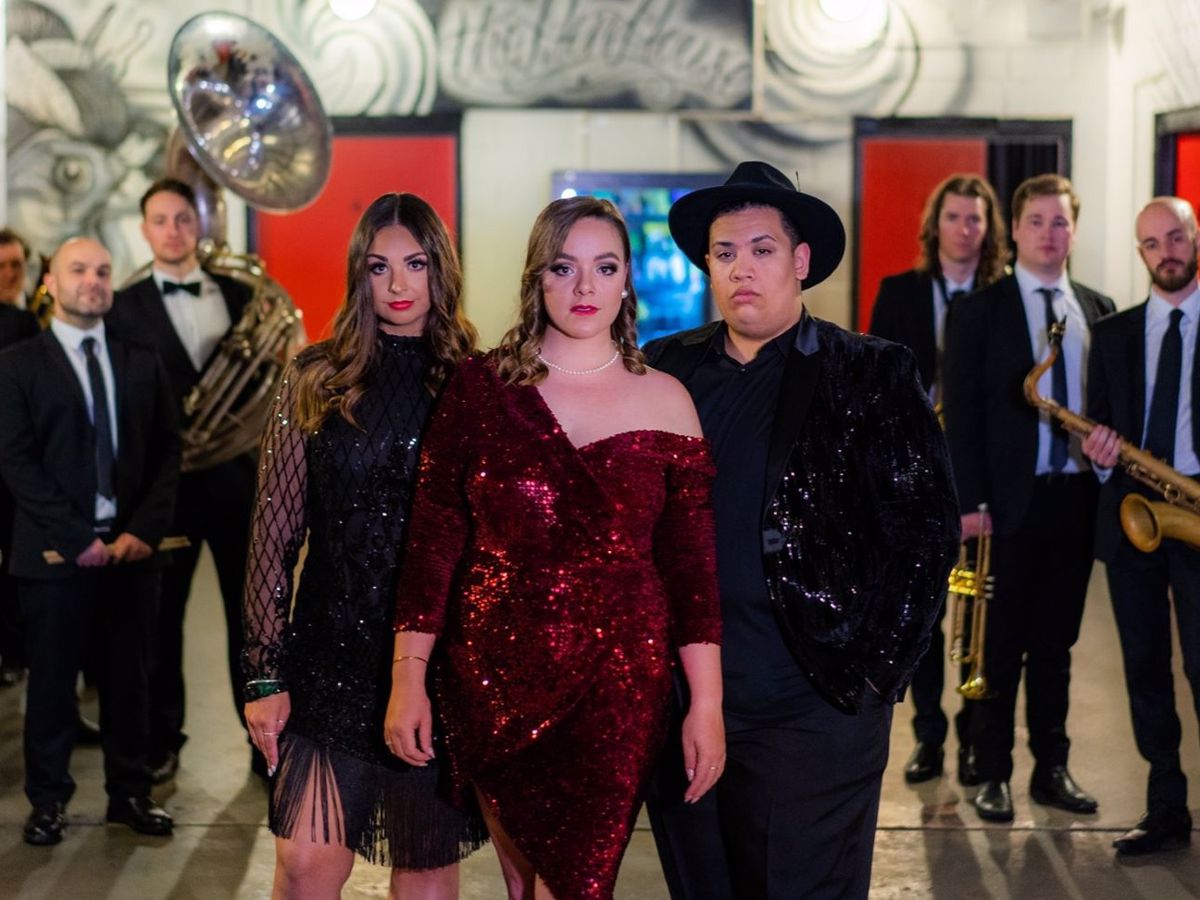 Funked Up Brass! Party Like It's Prohibition!
Party like it's prohibition with Perth's own Funked Up Brass Band as they roar into the music of the 1920s.
Dates:Jan 15 - 16
Time(s):6:30 pm
Venue:Freo.Social
Festivals:Fringe Festival
Details
Hosted By:Freo.Social
Ticket Price:$25
Venue:Freo.Social
Festivals:Fringe Festival
Description
Go back in time with a ten-piece brass band, fronted by three of Perth's finest vocalists, adding their own cheeky modern twist. Music from Duke Ellington, to Beyonce and those in-between, will keep you dancing throughout the night. Grab your sequins and feathers, and hit the dance floor.
Events
The Rhythm Spectacular - The Music of Stevie Wonder
The Clubnosis Experience: Mind+Music Immersive Mashup
Soul and Rock n Roll Dance Party
I Want to F#@K With You (SOLD OUT)
Growing Pains: A New Australian Musical
FRINGE WORLD 2021: Dome Date Night (18+)
Confession: An Immersive Experience
Comedy Hypnotist Matt Hale: Bonkers!
Champagne Showgirls present The One Night Stand
Catherine Summers in 'Le Club Chic A Paris' (5-Piece Jazz Band & Burlesque)
Babe Rainbow: Living For The City Tour
A Night in Havana feat Adam Hall and the Young Guns
80S V 90S V 00S @ Freo.Social
Location