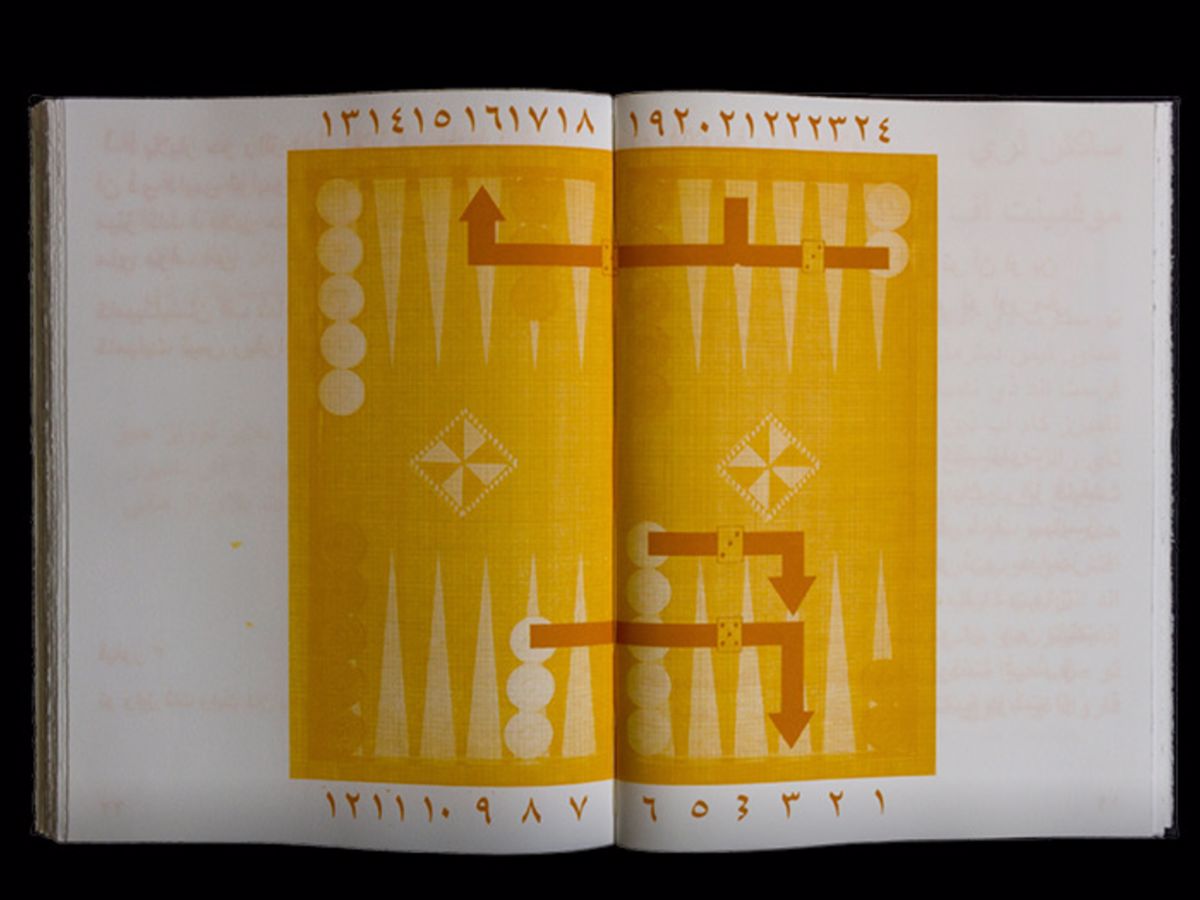 Deanna Hitti: Object of the Game | City of Fremantle Art Collection
Object of the Game presents the 2018 Fremantle Arts Centre Print Award-winning artist's book Towla by Deanna Hitti, a Melbourne based artist with Lebanese heritage.
Dates:Jul 3-18
Time(s):10am - 5pm
Venue:Fremantle Arts Centre
Details
Hosted By:Fremantle Arts Centre
Ticket Price:Free
Venue:Fremantle Arts Centre
Description
Towla is a multipage two-colour book printed by the artist that sets out the rules of Backgammon phonetically in both Arabic and Latin alphabet. The Arabic text spell the instructions in Latin and the Latin spell the instructions in Arabic. This instruction manual presents a dialogue about cross-cultural disconnection and translation, bound together with family history. Deanna suggests that differences between generations and peoples of different backgrounds and beliefs can be overcome by sitting down and talking to each other. The work also articulates the joys and challenges of growing up as a first generation Australian. Deanna co-wrote the translations with her late father Antonios El Hitti and her close friend Katarina Achkar. Object of the Game includes new work by Deanna, an interpretive animated video projection on how to play the game, narrated by the artist, and a public program involving Backgammon tuition and demonstrations.
Events
Truckload Of Sky: The Lost Songs of David McComb
Ocean Alley Australian Tour (SOLD OUT)
Related
Fremantle Arts Centre Courses
Location