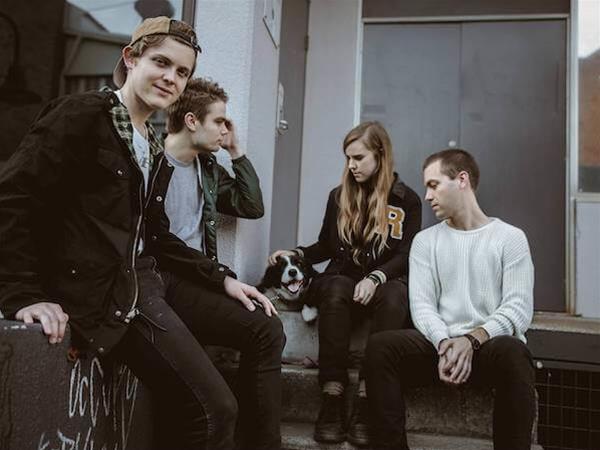 Cub Sport
Catch Cub Sport's biggest headlining tour to date!
Dates:Apr 18
Time(s):7.30-11.00pm
Venue:Metropolis Fremantle
Details
Hosted By:Metropolis Fremantle and Cub Sport
Venue Address:58 South Terrace, Fremantle
Ticket Price FROM:$45.30
Venue:Metropolis Fremantle
Audience:Adults,Wheelchair Access
Description
As the release of their third studio album – the self-titled 'Cub Sport' – gets closer, Brisbane's Cub Sport give you the second official single from the album "Party Pill" (out now) and announce their biggest headline tour to date, as they take their new album on tour around the country throughout April.
"Party Pill" is a pop anthem about falling in love in secret. An expansion of the story told in their 2016 single "Come On Mess Me Up", the track dives deeper into how Tim was feeling at the time of writing that song, and falling in love even though he wouldn't admit it;
(lyrics from 'Come On Mess Me Up') "We were walking on Sparkes St growing up real fast, left it behind pretty quickly, still the farthest thing from pretty. I found comfort, I fell in love with avoiding problems…"
"Party Pill" expands on the journey Tim experienced as he was falling in love with Sam but trying to hide it from himself and everyone around him, to now facing their fears and embracing their love privately and publicly.
"Sam and I first fell in love when we were 17 but I was super scared of what would happen if I came out and decided it'd be better for us to just be friends. This part of our story had been weighing on my heart for a long time and I'd held onto a lot of shame and embarrassment, but I realised last year that I needed to let go. So, I finally turned the pain of those years into something beautiful and it feels like I'm setting myself free." – Tim.
Events
Jimmy Eat World: Surviving Tour
Location
Venue:Metropolis Fremantle
Address: Metropolis, 58 South Terrace, Fremantle,Fremantle,WA,6160
Phone: 9336 1880
Email: [email protected]