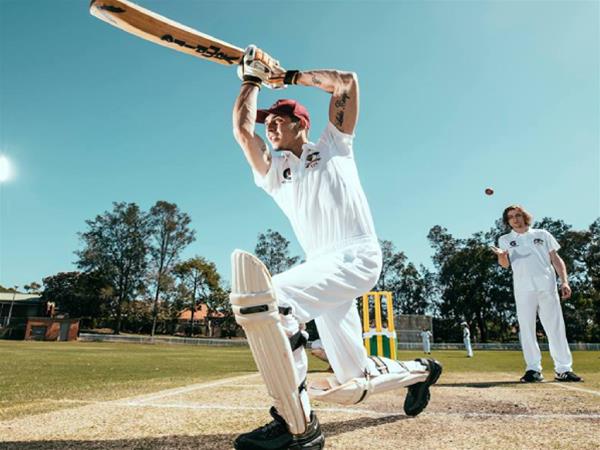 Chillinit: The Ashes Tour
CHILLINIT is, without question, the most exciting new hip-hop artist in Australia, one of the most revered new rappers in the Southern Hemisphere and an emerging cult figure.
Dates:Apr 15
Time(s):7 pm
Venue:Freo Social Hall
Details
Venue Address:1 Holdsworth St, Fremantle WA 6160
Ticket Price:$40.00
Ticket Price FROM:$40.00
Ticket price TO:$40.00
Venue:Freo Social Hall
Audience:For teens 13-17
Description
A product of a vibrant, multicultural Australia: Chillinit is a brash, cricket-loving, Lebanese kid from South West Sydney, on the verge of stardom by simply being himself, on a mission to bring Australian rap culture to the world.
Building a devoted following from scratch thanks to his must-follow Instagram page, millions of YouTube views on his fiery viral videos Underrated and One Breath One Take and a recent blockbuster collaboration with Gatorbueg which sold out in a matter of hours, Chillinit has forced his way to the forefront of the new guard of Australian rap.
After releasing music strictly through Instagram and YouTube throughout 2018, October brought Chillinit's independently released debut album, Women, Weed & Wordplay, to streaming services for the first time. The album peaked at #2 on Apple Music and iTunes Overall Album Charts during the week of release, and within a month has racked up a staggering five million streams and counting.
Now, to celebrate the release of Women, Weed & Wordplay, Chillinit and 420 Family announce The Ashes National Tour, his first ever headline national run, supported by his opening batting partner, the enigma, Wombat. Kicking off in March with the 18+ First Innings, followed by an Under 18's Second Innings during the Easter School Holidays and culminating on the most sacred of dates, April 20th, 4/20!
TICKETING INFO
This is an All Ages event. Purchase & consumption of alcohol restricted in the Entertainment Hall, but can be purchased in the Brewhouse & Beer Garden.
ZERO tolerance drug policy. Line-up is subject to change without notice & no refunds will be given.
DOORS OPEN AT 7PM
SET TIMES ARE SUBJECT TO CHANGE FROM SHOW TO SHOW
PLEASE NOTE THE FOLLOWING:
When General Admission Ticket sales have closed on the day of the show they may still be available at the door on the night.
A booking fee applies to all advance tickets. (All quoted prices include tax).
VENUE INFO
This is an all ages show.
The venue reserves the right to refuse admission to any person.
Intoxicated persons will not be admitted.
Dangerous behaviour including Crowd Surfing, Stage Diving, Moshing and Violent Dancing is not allowed and will result in your immediate removal from this venue.
Inappropriate behaviour at this venue will lead to your banning.
Location
Venue:Freo Social Hall
Address: Freo Social Hall, 1 Holdsworth St, Fremantle WA 6160,Fremantle Town,WA,6160
Phone:
Email:
Website:https://www.freo.social/