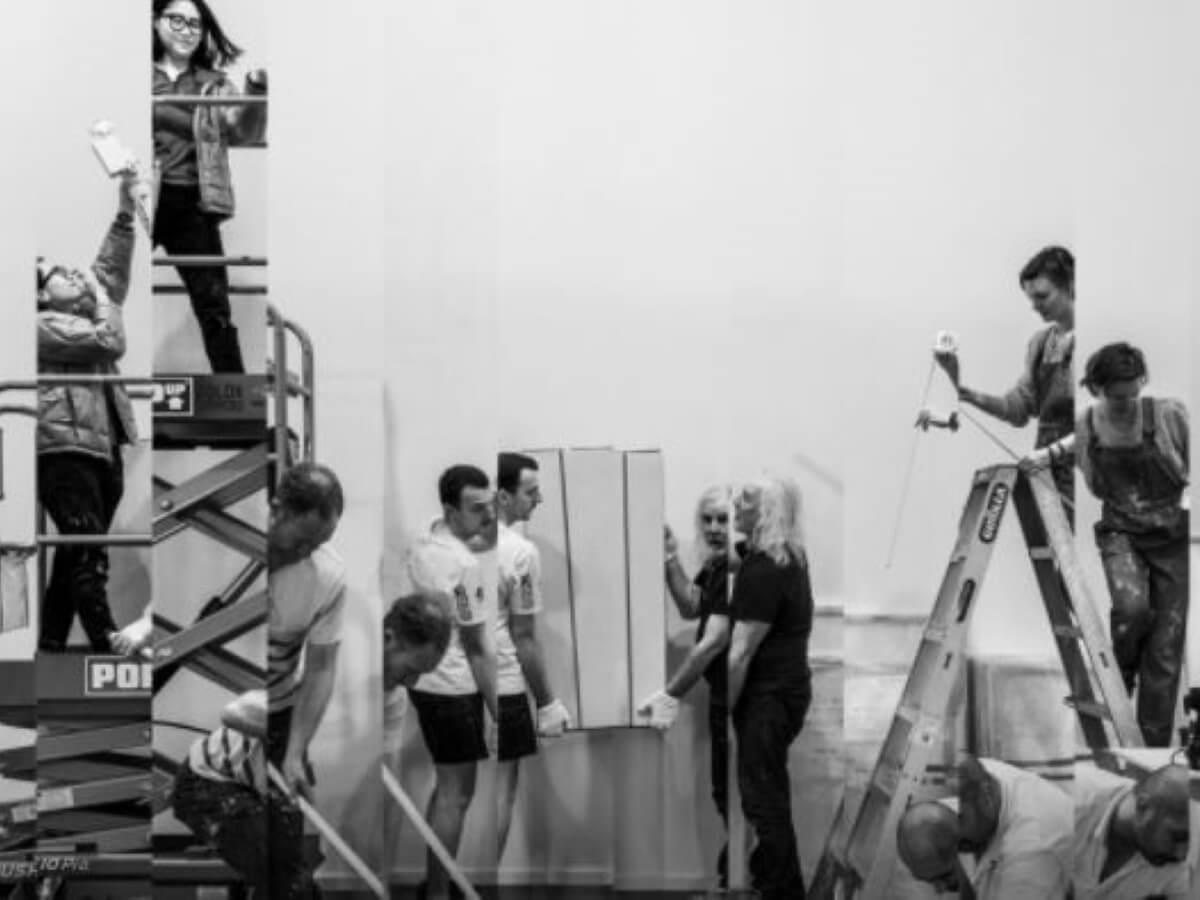 A Forest Of Hooks And Nails
Demonstrating insider knowledge and an intimate understanding of space, this exhibition flips the typical dynamic, as the install crew become the artists.
Dates:Feb 4 - Mar 21
Time(s):10am - 5pm
Venue:All Galleries, Fremantle Arts Centre
Details
Ticket Price:Free
Venue:All Galleries, Fremantle Arts Centre
Description
Artists often work a range of side jobs to get by. Exhibition install is a prized side hustle, providing close contact with art and the industry, and making use of their creative knowledge and versatile skills.
Working with artists, curators, designers and other staff, they combine their varied, ever-expanding skills to create elegant exhibitions, seemingly effortlessly. The sign of a good install team is when you don't notice all the work they've done; they're silent and invisible, essential yet often unrecognised.
In A Forest of Hooks and Nails this dynamic gets flipped on its head, as the install crew create new artworks specific to the building and its history.
A Forest of Hooks and Nails will feature a variety of media. Some artists will shine a light on their favourite nooks and crannies while some respond to the materials and processes commonly used to construct, hang, display and light an exhibition. Others are delving into the politics and economy of work, labour, production and industry, while some artists will investigate the community and people closely linked to this Fremantle icon.
Through their varied investigative outcomes, these artists will turn Fremantle Arts Centre inside out and put it back together again, presenting an insightful and enriching look behind the scenes of these hallowed galleries.
Events
Truckload Of Sky: The Lost Songs Of David Mccomb
Tim Rogers & Friends | Liquid Nights In Bohemia Heights
Sunday Music: Kill Devil Hills
Sunday Music: Galloping Foxleys
Ocean Alley Australian Tour
Related
Fremantle Arts Centre Courses
Location