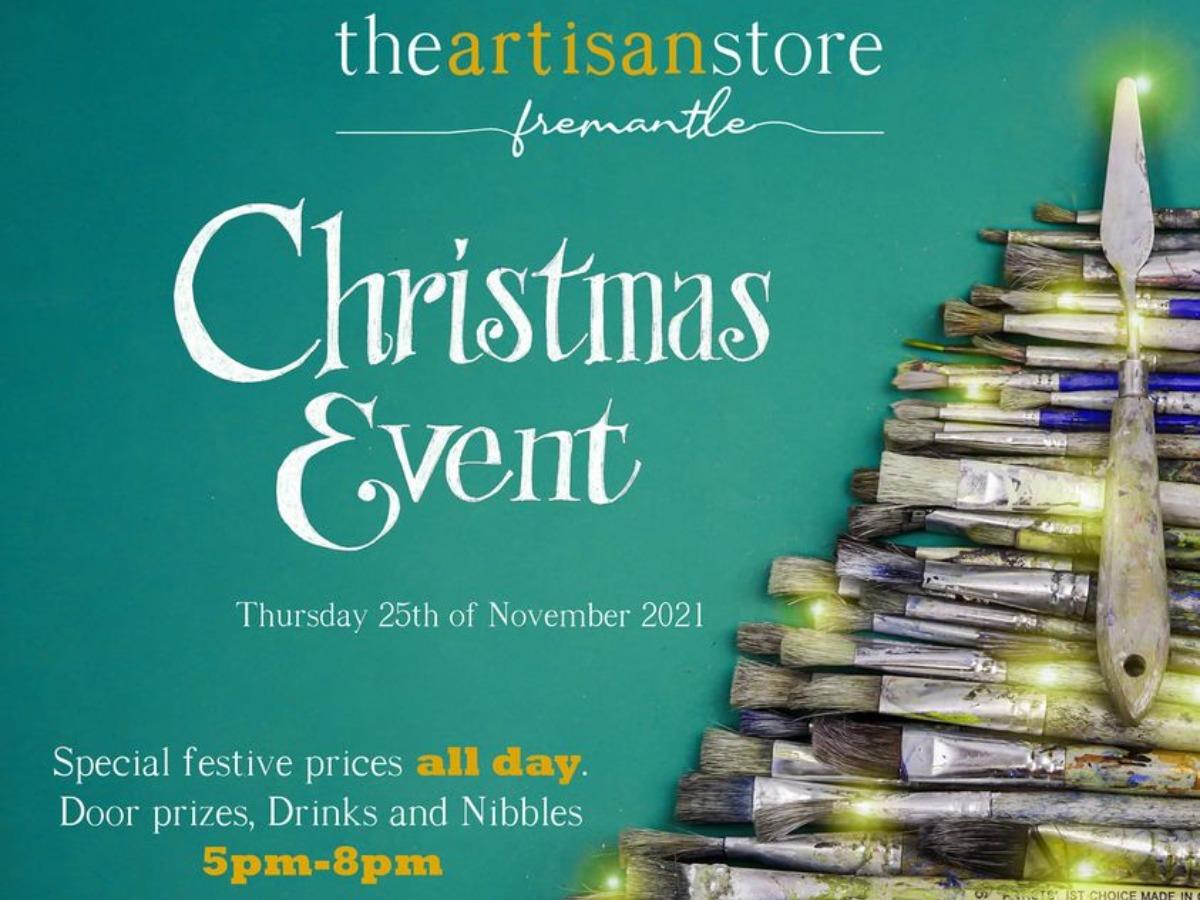 2021 Christmas Event
Attend the annual sale at the Artisan Store for the perfect gift for Christmas. Expect unique gifts supporting local artisans, door prizes, drinks and nibbles all evening.
Dates:Nov 25
Time(s):10am - 7pm
Venue:Fremantle
Details
Hosted By:The Artisan Store Fremantle
Ticket Price:FREE
Venue:Fremantle
Description
Join us on Thursday 25th November for an all day special festive prices from 10am.
Door prizes all day, drinks and nibbles in the evening 5pm to 7pm. Enjoy your Christmas shopping with us, secure in the knowledge that all your money goes directly to WA Artists and Makers. You will be buying original, unique gifts that have been made with care and integrity, and honouring skills and creativity. Over 170 WA Artists represented.
Location