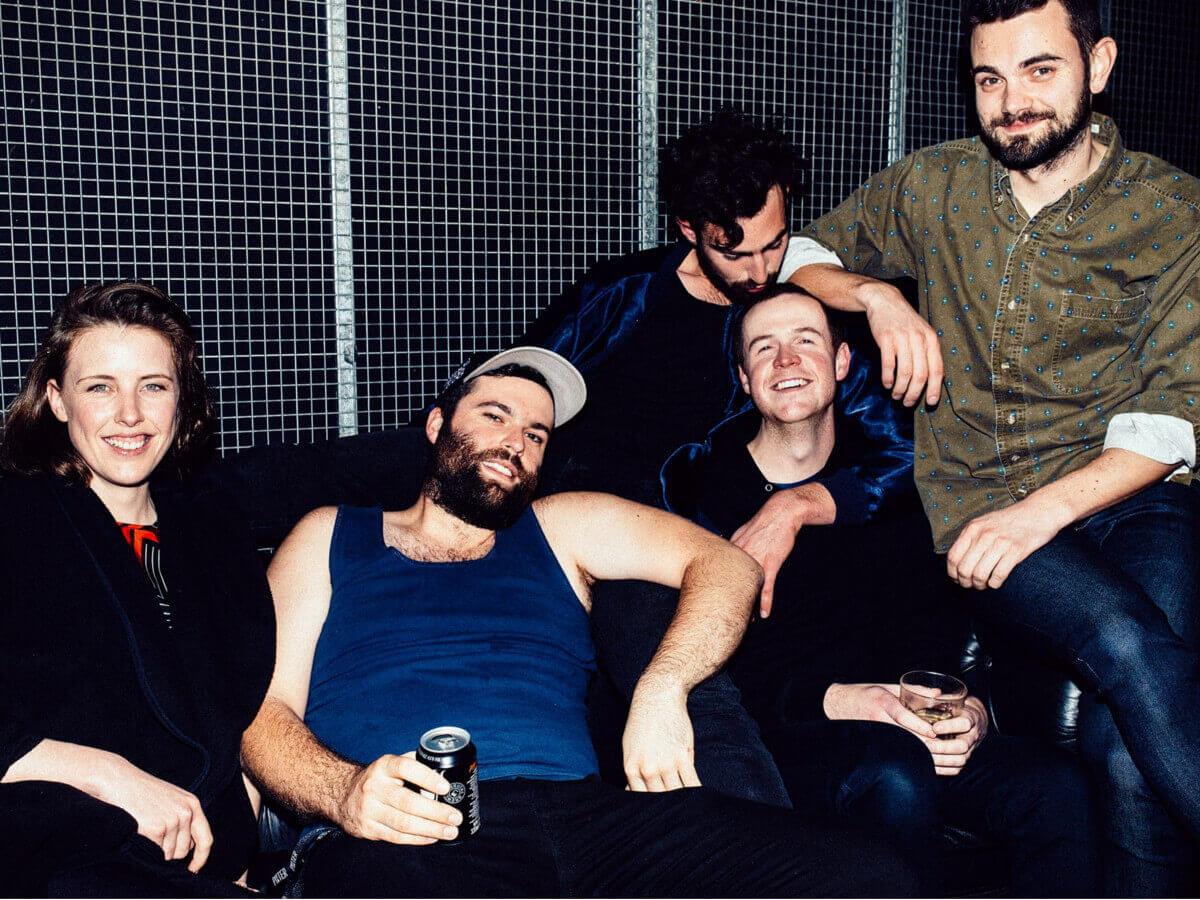 Local project #1 Dads makes an anticipated return to national stages after a five year break.
Dates:Dec 31
Time(s):8.00pm
Venue:Freo.Social
Details
Hosted By:Freo.Social
Venue Address:Artillery Drill Hall on Parry Street, Fremantle WA 6160
Venue:Freo.Social
Description
Much loved local project #1 Dads will be returning to national stages for the first time in 5 years. Following the release of album number 3 Golden Repair.
#1 Dads was last heard from, which was back in 2015 with the LP About Face. That slow-burner of a record eventually saw #1 Dads win the AIR award for "Breakthrough Independent Artist" and sell out shows nation-wide, including 5 consecutive nights at Sydney's Oxford Art Factory (still the record holder). In that time Iansek has also become a dad for real.
Special guests: Greta Ray, Cool Sounds, Moreton
It's with great pride that we at Pieater to release the third LP from #1 Dads - Golden Repair.
Every album Tom Iansek creates makes for a curious study: will he be flexing the production muscle; experimenting on the fringes of what's pop; grappling with the human condition…? Under the #1 Dads moniker it's the humble melody and sincere story-telling that takes centre stage. More than ever on Golden Repair, Tom has allowed the simple essence of the songs to remain unadorned, while still keeping the trademark warmth, ease and approachability that the project is well loved for.
Tom has provided an introduction to the purpose behind the album:
" This album Golden Repair is so named after the Japanese artform 'Kintsugi', in which broken pottery is restored with a gold lacquer, artfully emphasising the cracks. It celebrates the blemishes, rendering the piece richer and more beautiful than before.
This album has formed part of my own restoration as I have grown as a person and as an artist and continued to peer deeper into myself, not necessarily liking or being able to accept everything that I find. It is thus an album of light and shade, of death and new life, and that path we continually walk towards the latter. It is a conscious exploration of the process of healing, and a pondering on suffering and its role in the process of life. It is the breaking and subsequent golden repair of myself and those closest to me".
In the time leading into the songwriting, Tom bore witness to loved ones' loss; experienced the mystery of new life created; and practised listening to a universe that would bestow peace and progress to those patient enough. There are songs of merciless self-confession, songs of accepting limitations, and songs of romantic, familial and marital love. A journey from dark to light, beginning with the swirling "4bit" and concluding with the peaceful paean "Elizabeth", Golden Repair's musical contours encourage a space of gentle introspection, to uplift and inspire. "
Events
Zep Boys RAW Tour at Freo.Social
The Human Highway Plays Neil Young
Pond at Freo.Social (SOLD OUT)
Confidence Man at Freo.Social
Billy Bragg - 'One Step Forward, Two Steps Back' Tour
Big Thief 'Two Hands' Tour at Freo.Social
Location
Venue:Freo.Social
Address: Freo.Social at Artillery Drill Hall, Parry Street, Fremantle WA 6160,Fremantle,WA,6160
Phone: (08) 9335 9335
Email: [email protected]