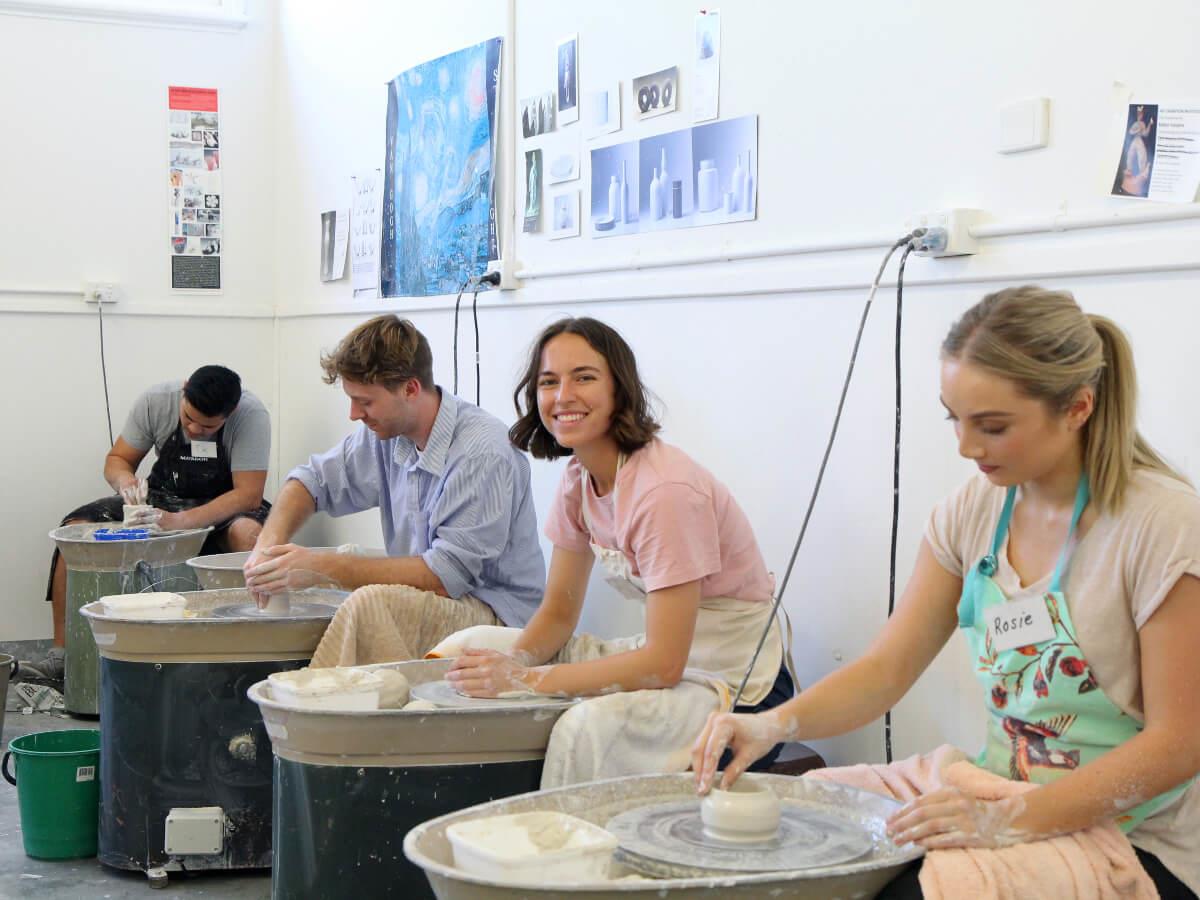 Fremantle Arts Centre Courses
Fremantle Arts Centre has an extensive program of fun, engaging art courses for kids and adults.
Details
Description
All of FAC's courses, for adults and kids, are taught by experienced artists. Browse the program and enrol online at fac.org.au.courses
Every school holidays, we host a varied range of kids' courses. With dedicated streams for younger kids (5–8 years), older kids (9–12 years) and teens, the ever-growing program includes short courses in animation, painting, fashion, felting, music, jewellery making, pottery, drawing, printmaking and much, much more.
For adults, FAC offers weekday, weekend and night courses in traditional and emerging mediums for everyone from absolute beginners to experienced artists, catering for all skills levels and artistic interests. The huge program includes painting, drawing, printmaking, jewellery, ceramics, sculpture, design, textiles, craft, performing arts, photography and creative writing courses. You can indulge your creative side by spending some time on the pottery wheel, in our painting studios, learning how to use a printing press or handcrafting your own jewellery within the beautiful surrounds of FAC's heritage building.
Events
Tim Rodgers And Friends: Liquid Nights In Bohemia Heights
Related
Location