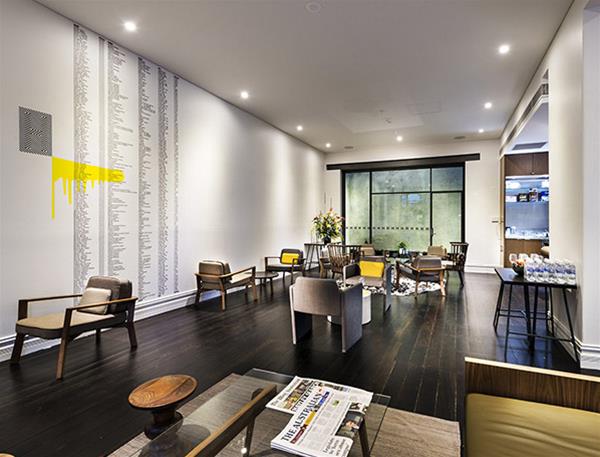 From gourmet food, wine to a personalized bar, mattress and pillow menu- we all deserve a little luxury, and at Hougoumont Hotel that's exactly what you'll get and more.
Details
Type:Hotel
Facilities:Bar,Conference Facilities,Functions
Description
Named after the last ship to transport convicts to Fremantle, the Hougoumont Hotel pays homage to the port's rich history, in a contemporary setting.
With guest rooms built from a colourful stack of converted sea containers, the modern and innovative hotel is alluring from the outside and in, with stylish finishes and furnishings that's sure to capture your attention.
Internally, the rooms consists of Superior Cabins or Staterooms, both fit out with smart TVs, free Wi-Fi, quality coffee machines, complimentary Nespresso pods, and your choice of pillow and mattress (hard or soft).
In the guest lounge a large mural lists the names of convicts aboard the ship when it arrived in Fremantle. It is here guests can relax with the daily paper, catch up on their emails on one of the state-of-the-art Mac computers, or sip on a drink from the bar.
When 5pm rolls in on weekdays, guests can enjoy happy hour with complimentary wine and nibbles. But if your visit is more business than pleasure, a conference room is available on request.
And if this hasn't tempted you yet, your stay will be even more enjoyable thanks to the dedicated crew who pride themselves on the highest levels of service and attentiveness.
What are you waiting for? Step aboard the Hougoumont. Affordable luxury at its best.
Location