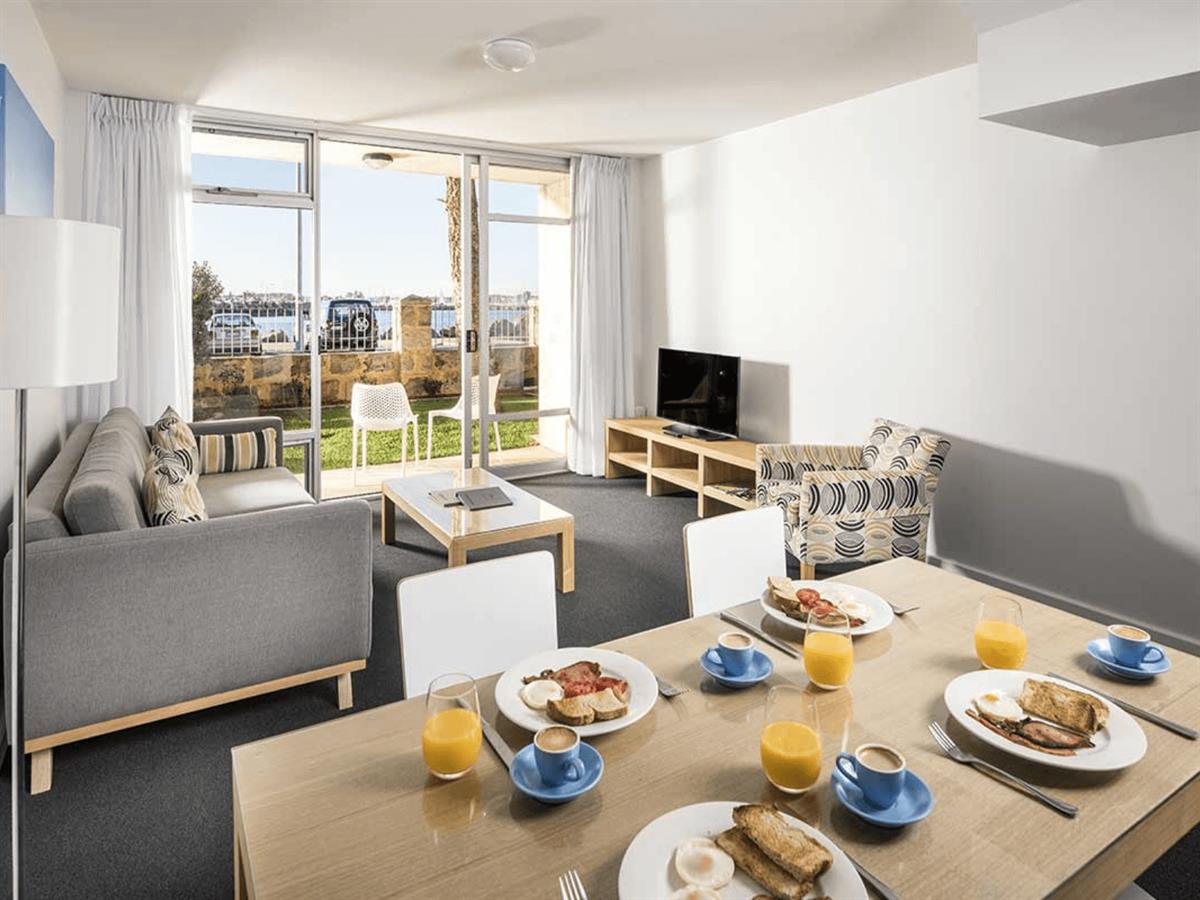 Be. Fremantle Serviced Apartments
On the stunning Fremantle ocean front is a place of tranquility, with generous space and soothing views. Be. Fremantle is your place to rest and reinvigorate.
Details
Description
Be. Fremantle has a range of recently refurbished apartments that are ideal for short-stay and luxury accommodation in Fremantle. Whether you are in our port city for a lengthy holiday, an extended business trip, or even for schooling, we have the right options for any budget.
Short Stay
What makes our apartments a standout from others is that we made the rooms and views bigger to make your stay better. With one, two, and three bedroom options, we offer some of the most spacious premium apartments for rent perfect for leisure, business, or short term stays.
At Be. Fremantle, you'll be at or near the centre of the action. Our property is within close proximity of the University of Notre Dame Australia and the Round House, as well as other establishments. Bathers Beach is a very short stroll, the Esplanade Train Station a mere 10 minutes away by foot, and Perth within half an hour's drive.
Apart from the free Wi-Fi, each apartment comes with a fully equipped kitchen with a dishwasher, a dining area, and laundry facilities. The apartments have a living room with a flat-screen TV, with satellite channels. All these and more are our way of being more than just a place to check in and out.
Choose Be. Fremantle for short term accommodation in Fremantle that's a great value for money. We're committed to providing you a delightful experience no matter how long your stay.

Luxury
Set along the majestic Challenger Harbour, Be. Fremantle mirrors the port city's vibrancy and ever-changing landscape, without compromising on convenience, quality, and luxury.
Catering to guests with the most discerning tastes, we have a suite of luxury accommodation in Fremantle in the form of our spacious and stylishly-furnished apartments.
Each apartment has been recently updated to keep up with the times and the changing needs of guests. We have a range of one, two, and three bedroom apartments that combine the best in hospitality, comfort, and luxury—all without breaking the bank.
Our apartments are fully furnished (with new designs and facilities), comes with tons of amenities (including free Wi-Fi, parking options, Foxtel, and more), and has plenty of room for you and for luxuries.
Location