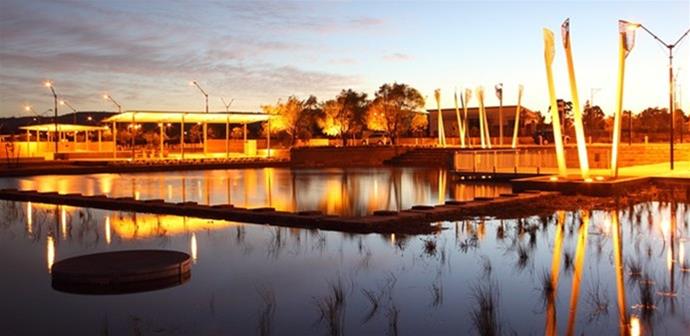 Champion Lakes Regatta Centre
The Regatta Centre is an international facility for rowing, kayaking and dragon boating and a regional recreational park
Facilities:Sports Facilities
Details
Facilities:Sports Facilities
Description
The $37 million Champion Lakes Regatta Centre is a world-class venue for rowing, canoeing, dragon boating, triathlon events and other national and international water sport competitions.
With a 55 hectare lake, 2000 metre international standard rowing course, warm up lake, boat shed storage area and clubhouse, the centre is home to a number of sporting groups and hosts national and international competitions.
Since opening in April 2007, the centre has hosted Dragon Boat, Kayaking, Rowing and Radio Sailing National Championships as well as State Championships in Rowing, Kayaking, Outrigger Canoes, and Radio Sailing. Champion Lakes is also home to Western Australia's 'Head of the River' competitions.
The venue hosted the 2012 Australian Rowing Championships and was the training ground for Australia's Olympic Rowing and Kayaking teams in the lead up to the 2012 London Olympics.
There are approximately 11kms of sealed pathways within the venue for pedestrian and cycle use.
Distance around the entire perimeter of Champion Lakes on the Event Path is 5 kms.
Distance between the Pedestrian and Traffic Bridge around the perimeter of the Warm up Lake on the Event and Pedestrian Paths is 1.8 kms.
The Champion Lakes Regatta Centre has been designed with the community in mind. The community has access to a number of walking and cycling paths, open water areas for canoeing and boating and a 'white-sand' beach for public swimming near Henley Drive.
Location
Address: Lake Road,Champion Lakes,WA,6111
Phone: (08) 9390 7051
Email: [email protected]