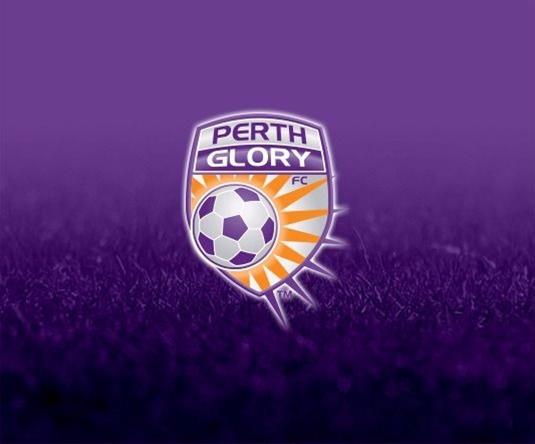 Perth Glory Football Club is an Australian professional soccer club based in Perth, Western Australia.
Details
Description
The Perth Glory story began on October 13, 1996 at Perth Oval (now nib Stadium). Despite a 4-1 loss to UTS Olympic, Perth Glory captured the hearts of Football lovers and their introduction into the NSL immediately brought a new professionalism.
The charismatic Bernd Stange took the reigns as coach in 1998 and the former East German national boss immediately made his mark. In a stunning season, Perth Glory played finals football for the first time, sold-out 25,000 capacity WACA ground and became the hottest ticket in town. The club fell one match short of reaching the Grand Final but the benchmark had been set and from that point on Perth Glory featured prominently in the finals each season.
Perth hosted the Grand Final in June 2000 and set a record domestic football crowd of 43,242 at Subiaco Oval. Despite going down on the day in a dramatic penalty shoot-out to Wollongong, the Perth Glory brand continued to make inroads into non-traditional football households throughout WA.
The club would play in another Grand Final at Subiaco Oval in the 2001/02 season and again Perth Glory fell just short, this time 1-nil to Sydney Olympic.
The wait for Championship success was finally over in 2002/03 when Perth was crowned the nation's best in an emphatic 2-nil victory against their 2002 nemesis in front of another packed house at Subiaco Oval.
A dynasty followed and Perth Glory established themselves as Australia's most powerful club with back-to-back championships, a golden goal from Nik Mrdja sealing the 1-nil win away to Parramatta Power in the 2004 Grand Final.
That game was to be the last in the National Soccer League but in just eight seasons Perth featured in the finals six times, played in four grand finals, won two championships, and was crowned premiers (top of the table after regular season matches) three times.
A new era in Australian football began with the formation of the Hyundai A-League in August 2005. Despite still being in its infancy the new competition has captured a large portion of the Australian sporting marketplace as Australian's embrace the world's biggest game.
The popularity of football at a grass roots level around the country is unsurpassed and in Western Australia there are about 40,000 registered junior participants.
Tony Sage is sole owner of Perth Glory after completing a buy-out of partner Mr Brett McKeon in February 2008. In a short space of time, Mr Sage has enthusiastically set about reinvigorating one of the country's most successful sporting franchises.
The arrival of English Premier League legend Robbie Fowler in 2010 was a master stroke by the Chairman as the man famously known as 'God' was a box-office hit with record crowds watching Fowler in action.
Perth Glory Football Club re-established itself as one of the Hyundai A-League's power clubs with a recording breaking 2012 season.
Celebrating the club's 15 year anniversary, Perth Glory won three sudden death Finals games before a heart-breaking 2-1 Grand Final loss to Brisbane Roar. In front of more than 50,000 fans at a packed Suncorp Stadium, Perth Glory led 1-nil until the 84th minute before a dramatic and controversial finish.
Off the field Perth Glory is committed to a strong community programs that reach more than 20,000 children each year.
Location