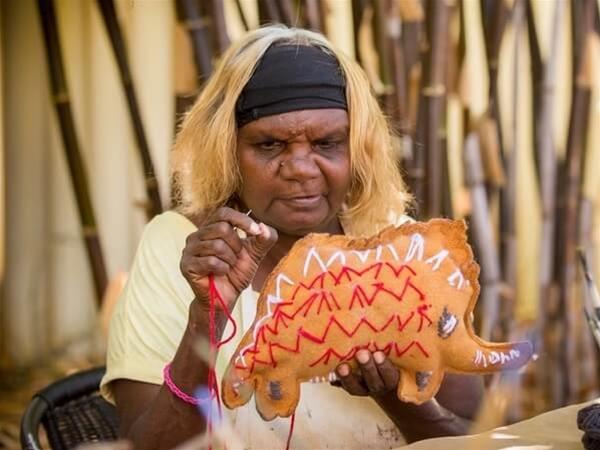 Marnin Studio is a therapeutic healing space where women come to create, learn and develop products that reflect the artist's deep knowledge of the local environment, culture and community.
Open Days/times:9am - 4pm
Galleries:Aboriginal,Artist Studio
Details
Galleries:Aboriginal,Artist Studio
Open Days:Monday,Tuesday,Wednesday,Thursday,Friday
Description
'Marnin' means women in Walmajarri language as the studio is driven by the vision of local Bunuba, Gooniyandi, Wankatjunka, Walmajarri and Nykina women. Through this social enterprise model, the women have the opportunity to reach financial stability through the sale of their products.
Marnin Studio continues to grow and connect women through the creation of exquisite pieces sold on a local and national level.
Location