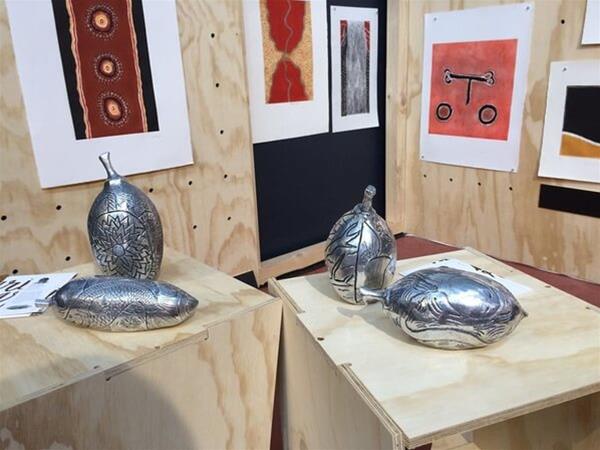 Mangkaja Arts Resource Agency
Mangkaja Arts represents artists across four language groups within the Fitzroy Valley region. The coming together of both river and desert people gives Mangkaja Arts its unique range of styles.
Open Days/times:11am - 4pm
Galleries:Painting,Aboriginal,Print Making,Art Gallery
Details
Galleries:Painting,Aboriginal,Print Making,Art Gallery
Open Days:Monday,Tuesday,Wednesday,Thursday,Friday
Description
The art centre is located in the centre of Fitzroy Crossing and functions as a fine art gallery, specialty store and a studio space for the artists to paint and make cultural artefacts.
Mangkaja artists are renowned for their uninhibited style and lively use of colour in their painted images of country that share stories of culture and identity. They also enjoy other mediums including printmaking, traditional artifact making, carving, and basket weaving.
Location