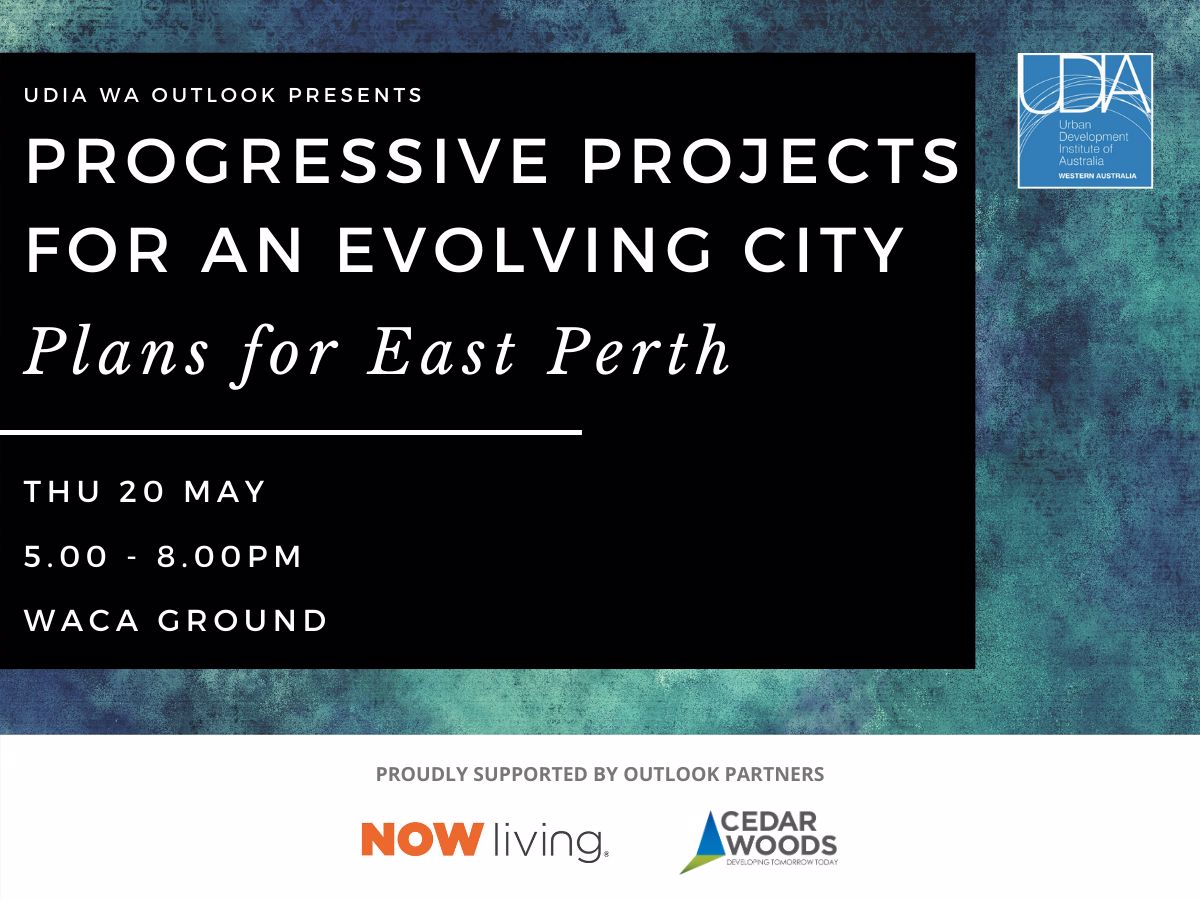 UDIA WA Outlook Event; Progressive Projects for an Evolving City - Plans for East Perth
East Perth plays a critical role in the evolution of our City as a place of choice to live, work and invest.
Dates:May 20
Time(s):5.00pm-7.00pm
Venue:WACA Ground
Details
Hosted By:UDIA
Venue:WACA Ground
Description
This event is perfectly timed to hear first-hand details of recent progress on long-awaited redevelopment sites in East Perth including Waterbank, the East Perth Power Station, the WACA Ground and the old Perth Girls School from those that are involved 'on the ground'. These projects will further change the face of our City and what it has to offer residents, visitors and business. Find out: - How will these sites further activate East Perth and its foreshore, - What the opportunities are for developers in this area, and - What challenges developers might face as the projects progress. Following opening comments from our experts, there will be an interactive Q&A panel discussion to explore the further potential of these key sites. Then, join us for networking drinks + canapes overlooking the WACA Ground.
Location