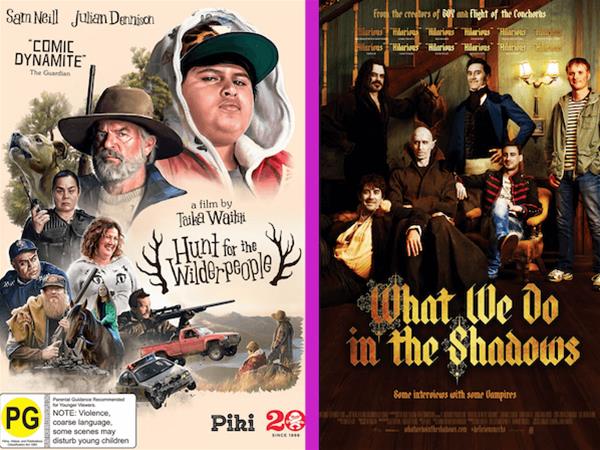 Girls School Cinema | Taika Waititi Double
Legendary comedically thoughtful director Taiki Waititi's classic films Hunt for the Wilderpeople and What We Do in the Shadows will ve played back to back on this night of laughs.
Dates:Sep 20
Time(s):4.30-7.50pm
Venue:Girls School Cinema
Details
Hosted By:Girls School Cinema
Venue Address:2 Wellington St, East Perth WA 6004
Ticket Price FROM:$17
Ticket price TO:$80
Venue:Girls School Cinema
Description
Hunt for the Wilderpeople
Ricky is a defiant young city kid who finds himself on the run with his cantankerous foster uncle in the wild New Zealand bush. A national manhunt ensues, and the two are forced to put aside their differences and work together to survive.
Director: Taika Waititi
Cast: Sam Neill, Julian Dennison, Rima Te Wiata, Rachel House, Rhys Darby, Oscar Kightley
Genre: Adventure | Comedy | Drama
Rated: PG
Consumer Advice: Mild themes and coarse language
Run Time: 1h 41m
Year of Release: 2016
What We Do in the Shadows
Vampire housemates try to cope with the complexities of modern life and show a newly turned hipster some of the perks of being undead.
Director: Taika Waititi and Jemaine Clement
Cast: Taika Waititi, Jemaine Clement, Jonny Brugh, Cori Gonzalez- Macuer, Stuart Rutherford, Ben Fransham, Jackie van Beek, Elena Stejko
Genre: Comedy | Horror
Rated: M
Consumer Advice: Horror themes, violence, sexual reference and coarse language
Run Time: 1h 26m
Year of Release: 2016
Location
Venue:Girls School Cinema
Address: Girls School Cinema, 2 Wellington St,East Perth,WA,6004
Phone: 9227 6288
Email:
Website:https://www.girlsschool.com.au