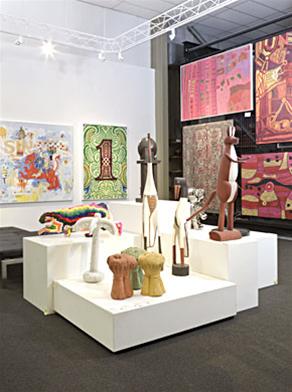 Established in 1980 by the Australian Government as an arts support program, Artbank is the largest buyer of contemporary Australian art in the country.
Details
Description
Now part of the Department of Regional Australia, Local Government, Arts and Sport, Artbank promotes Australian culture and the enjoyment of living with Australian art by making the collection available for rent and reinvesting its revenues back in to the collection.
Artbank focuses its support on emerging artists providing access through the collection to the country's most exciting developments in contemporary visual arts.

With over 10,000 contemporary artworks for rental, Artbank offers flexibility and cost-benefits, enabling you to affordably enhance your work and your home while actively supporting contemporary Australian artists.

Artbank offers an exceptional selection, from paintings and photography, to contemporary craft, sculpture and Indigenous art. The collection has some­thing to suit every person and place, showcasing artworks by some 3,000 of the country's most inspiring artists.
Location