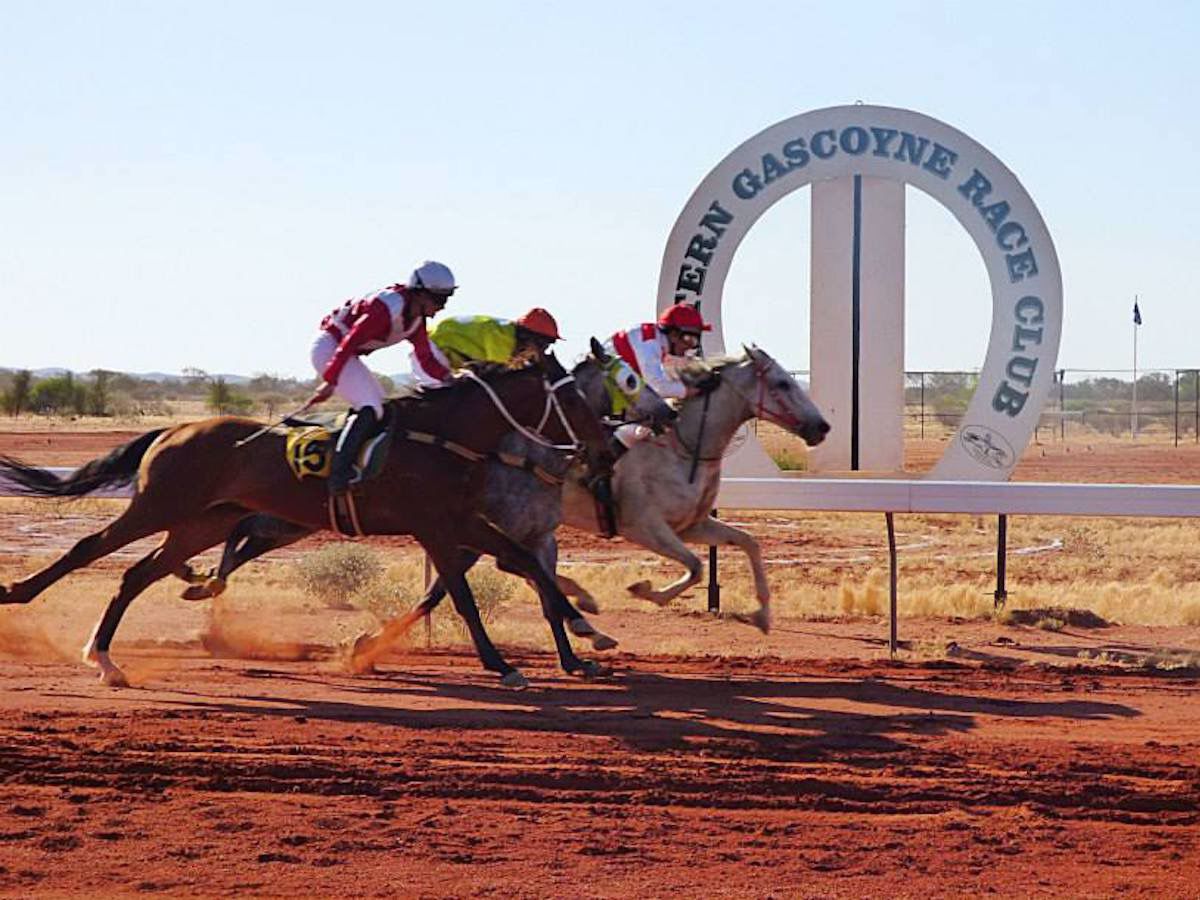 The Eastern Gascoyne Race Club will celebrate 100 years as a club on the weekend of 1st to 4th October 2021.
Dates:Oct 1- 4
Time(s):10am-10pm
Venue:The Eastern Gascoyne Race Club
Details
Hosted By:The Eastern Gascoyne Race Club
Ticket Price:$200
Venue:The Eastern Gascoyne Race Club
Description
It will be a great weekend for all to celebrate, it will be run as per our current programme along with some extra commemorative events The Landor Races are the Eastern Gascoyne Race Club's traditional bush race meeting. The meeting is held annually in the third term school holidays (October) at the racecourse near Landor Station. The meeting has a colourful history and truly outback flavour. In 1921 at a combined mustering camp, which was the custom in those days, a number of stockmen from stations in the area from Milgun, Mt Augustus, Mt Seabrook, Erravilla and Landor were having a day off. These men were resting and doing their washing when they started to argue about who had the fastest horse. Following discussions with interested parties from the surrounding stations, the EGRC was formed and the Landor tradition was born.
Location
Venue:The Eastern Gascoyne Race Club
Address: East Lyons River,East Lyons River,WA,6705
Phone:
Email:
Website:https://landor.net.au