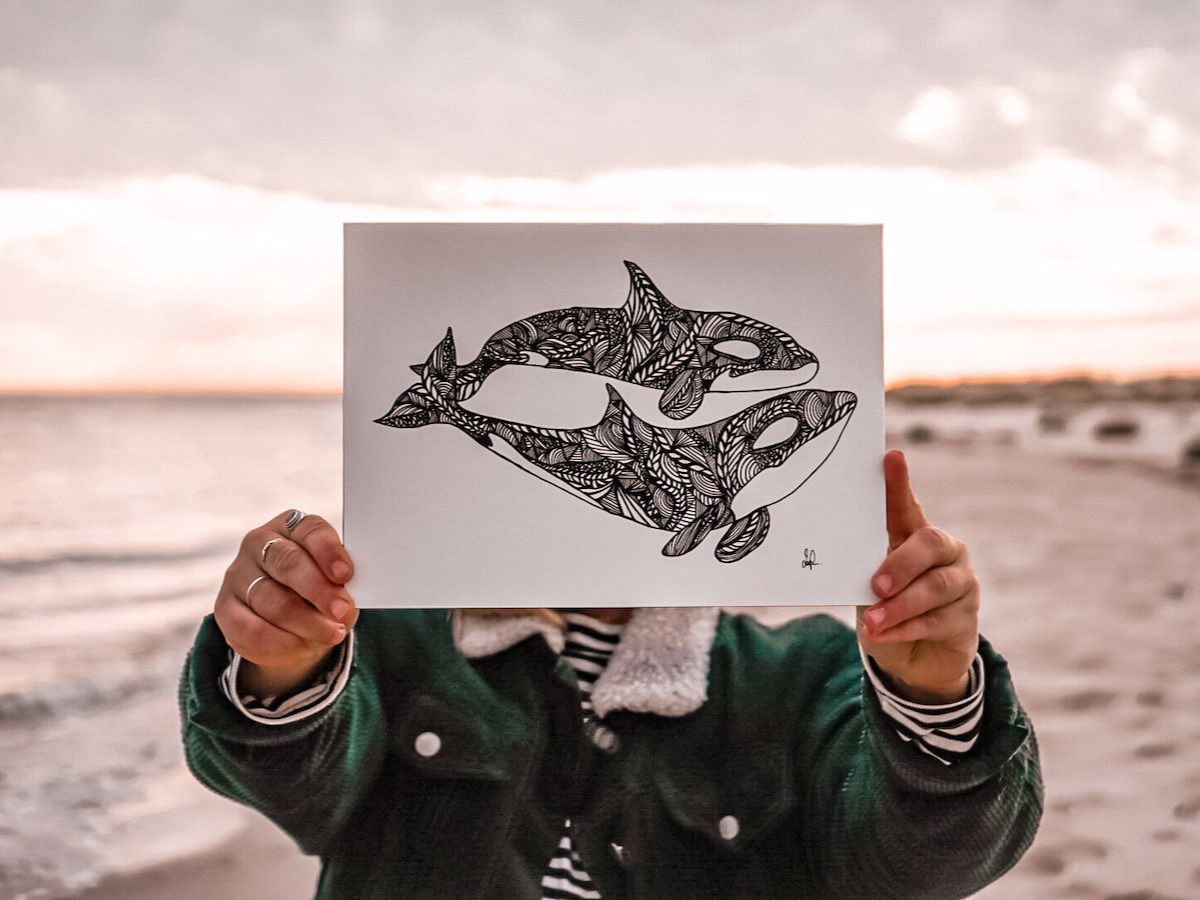 Artist Lauren Pearse does painting, drawing and upcycling.
Open Days/times:10:00am – 4:00pm, 12:00pm – 6:00pm
Represented Artists:Lauren Pearse
Galleries:Drawing,Artist Studio
Details
Galleries:Drawing,Artist Studio
Open Days:Wednesday,Thursday,Saturday,Friday,Sunday
Description
Lauren Pearse is Salty Sketches. It emerged from the depths of suppressed creativity and was reborn into Lauren's life in her mid twenties. The name Salty Sketches is simply two of the things that make her "fully stoked". She hopes to stimulate your love for the ocean too through her original artwork. She produces abstract detailed drawings that need further enquiry, but also simple designs that focus on one image with a blank background. She mostly enjoys water colour for its ability to be so forgiving and fun to blend. Fine line pens are used to sketch her detailed pieces. And acrylic paint and paint pens for surfboards and walls.
Her artwork comes in the form of original pieces as well as prints, gift cards and t-shirts. Lauren Pearse will be participating in the 2021 Margaret River Region Open Studios. More information on studio opening hours can be found here: https://www.mrropenstudios.com.au/member
Related
John Streater Fine Furniture
Location
Address: 17 Green Street, Old Dunsborough,Dunsborough,WA,6281
Phone: 0431 235 776
Email: [email protected]