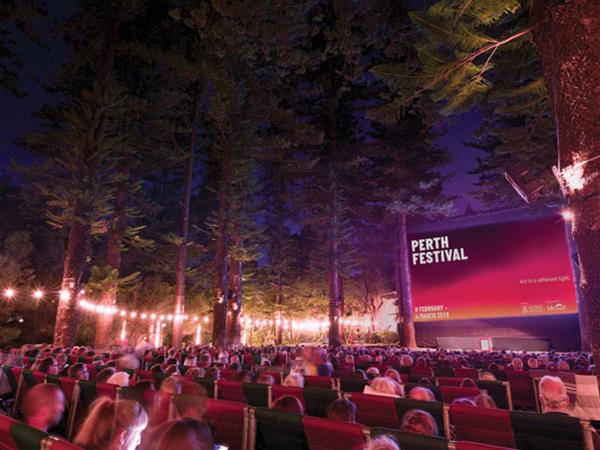 Somerville Auditorium
Under the majestic tree canopy, and with seats for 900 patrons and 300 seated on the ground, there is no better venue to enjoy a film on a warm Perth evening.
Facilities:Cinemas - Outdoors,Theatres
Details
Facilities:Cinemas - Outdoors,Theatres
Description
In 1927, William Somerville conceived the idea of a tree cathedral of Norfolk pine trees. Today the venue is best known for the Perth International Arts Festival's annual Lotterywest Film Season from November through to April.
Picnicking has become a traditional part of the pre-film entertainment and is a great way to soak up the ambience. The Somerville Auditorium is licensed with a comprehensive bar, has delicious dinner options, snacks, ice-creams and coffee.

The venue is also renowned for the annual In the Pines music festival organised by local community radio station RTR FM.

Related
UWA Institute Of Advanced Studies
UWA Conservatorium of Music
University Club Of Western Australia
The University Club of Western Australia
Lawrence Wilson Art Gallery
Government House Ballroom
EDCC Earth Science Museum
Callaway Music Auditorium
Location
Address: Somerville Auditorium, 35, The University of Western Australia, Stirling Hwy, Crawley WA 6009,Crawley,WA,6009
Phone: 6488 7407
Email: [email protected]