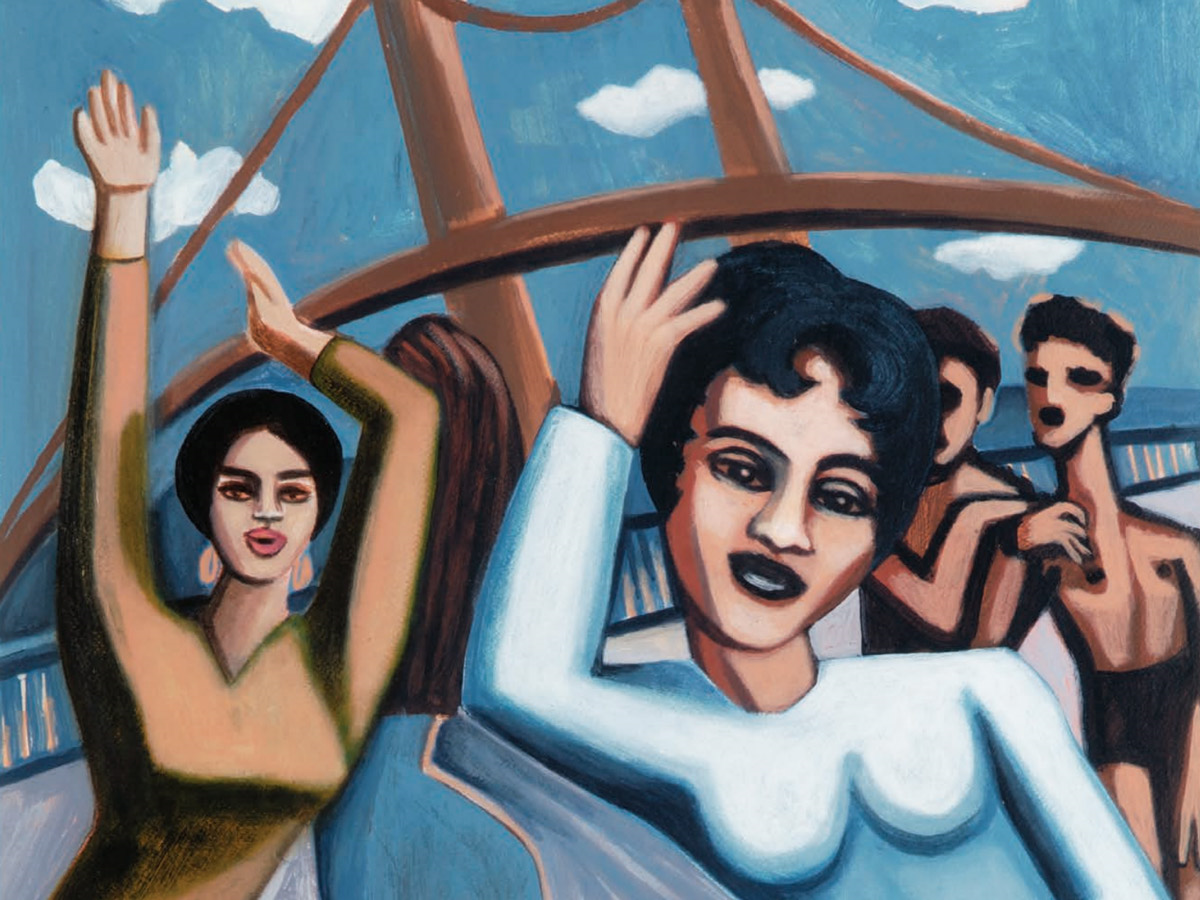 The Artist and Her Work
Lady Sheila Cruthers took an immediate shine to women's self-portraiture when she began collecting art in the mid-1970s.
Dates:May 25 - Dec 7
Venue:Lawrence Wilson Art Gallery
Details
Hosted By:UWA
Venue:Lawrence Wilson Art Gallery
Audience:Adults,Wheelchair Access
Description
This interest expanded into a collection strategy she referred to as 'the artist and her work' – Lady Cruthers would collect an artist's work in addition to a self-portrait, with the two works often hung side by side in the family home. Now housed at the University of Western Australia, the Cruthers Collection of Women's Art holds over 100 self-portraits, many collected as a result of this strategy.
The Artist and Her Work utilises this unusual juxtaposition to showcase the breadth and depth of women's art practice, replicating the dense and vibrant hanging style of the collection's original domestic context.
Pairs of works will be exchanged throughout the exhibition period to create a dynamic collection showcase that will reward repeated viewing.
Events
Waveney Wansborough Memorial Prize
Verbal Description & Tactile Tour: For visitors with vision impairment
The Darlington Ensemble and UWA Strings
SPRINGarts: Weaving and Wall Hangings
SPRINGarts: Pom-Pom Party!
SPRINGarts: Mini Picture Show
SPRINGarts: Making Comics
SPRINGarts: Handmade Paper
SPRINGarts: Crafting a Concertina Book
SPRINGarts: Basket Weaving
Out of the Boxes and into the Desert: In Dialogue with Conservation
Out Of The Boxes And Into The Desert
Music Students Society Takeover
LWAG Signs: Auslan Interpreted Tour
Going Slow: Arts & Mindfulness tour
Friday Talk: Stilling life - The Self-Portrait as a Vase with Flowers
Friday Talk: Portraits of Maternity
Friday Talk: On the Life & Work of Nora Heysen
Free Lunchtime Concerts | UWA Conservatorium
Related
Workplace Bullying Research: Where Do We Go From Here?
UWA Institute Of Advanced Studies
UWA Conservatorium of Music
University Club Of Western Australia
Lawrence Wilson Art Gallery Shop
Lawrence Wilson Art Gallery
EDCC Earth Science Museum
Callaway Music Auditorium
Location