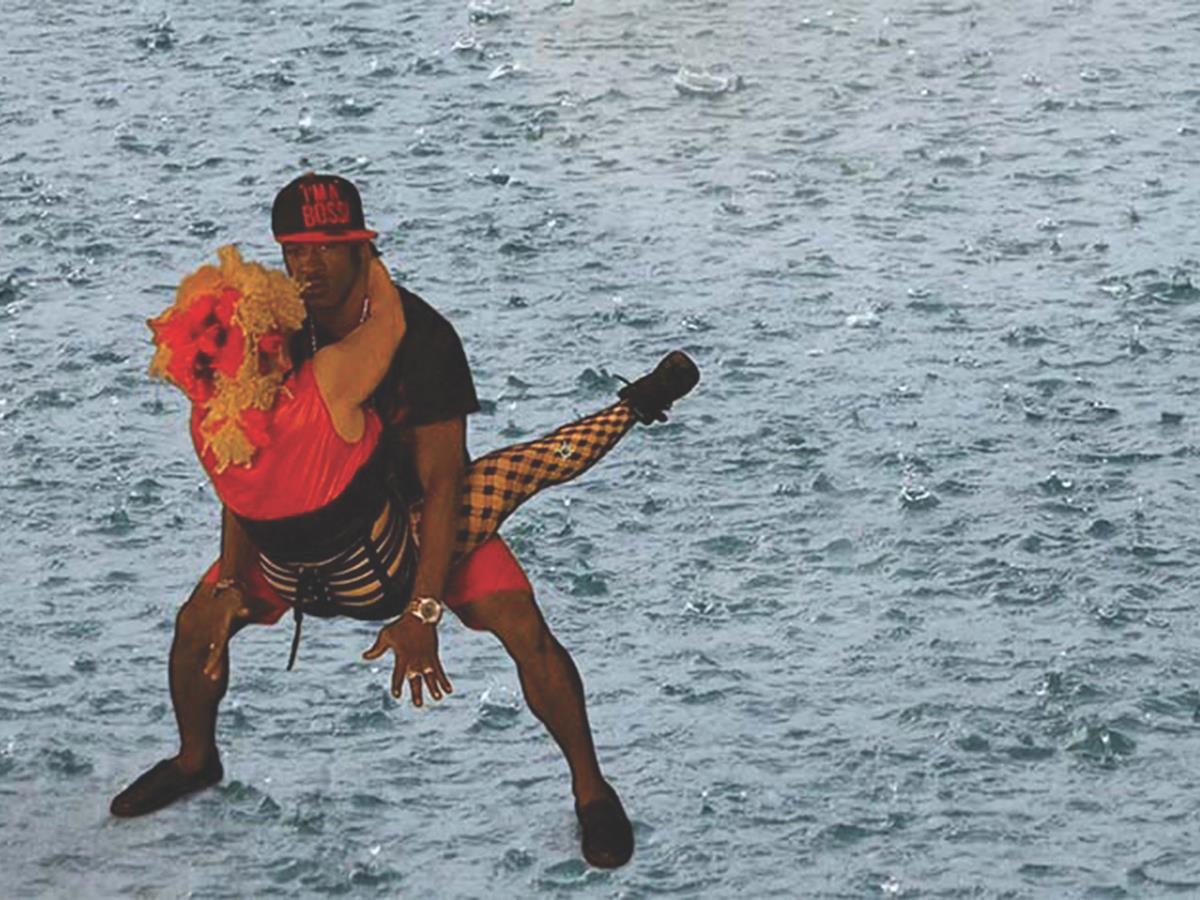 Love, Displaced
Exhibition at Lawrence Wilson Art Gallery.
Dates:Feb 9 - May 11
Venue:Lawrence Wilson Art Gallery
Details
Hosted By:Perth Festival
Venue Address:35 Stirling Highway Crawley
Ticket Price:Free
Venue:Lawrence Wilson Art Gallery
Description
In this century, feelings of love and empathy are often filtered through social media platforms and 24-hour news cycles. In Love, Displaced, film- based and video art offers new and innovative modes of navigating the white noise of contemporary life towards places of re-sensitisation and emotional engagement.
Curated by Felicity Fenner, the exhibition brings together some of the world's leading contemporary artists: Jacobus Capone, Richard Lewer (NZ), Tracey Moffatt and Gary Hillberg, Christian Thompson; AES+F (Russia), Jeremy Deller and Cecilia Bengolea (UK, Argentina/France), Roee Rosen (Israel). Three of the Australian artists have specific links to WA, either their birthplace or the subject of works presented.
A Perth Festival exhibition supported by Visual Arts Program Partner Wesfarmers Arts.
Events
Verbal Description + Tactile Tour: for visitors with vision impairment
Unladylike Acts: Recent Acquisitions From The Cruthers Collection Of Women's Art
Ritual and Empathy: Symposium
Pendulum Acts: Performance by Penny Coss
LWAG Signs: Auslan-interpreted Tour
Indefinite Deferral: Reflections on a Maton Alver
Going Slow: Art x Mindfulness Tour
Friends of LWAG: Robertson Park Studios Visit
Friends of LWAG: Campus Art Tour #2
Friends of LWAG Lecture Series: Australian Landscape Then & Now
Friday Talk: Designing an Exhibition with Natalie Hewlett
Fragments & Thread: Workshop with Michele Elliot
Fragment & Thread: Workshop with Michele Elliot II
Exhibition: Boomerang - A National Symbol
Drew Pettifer's A Sorrowful Act: The Wreck Of The Zeewijk
Culture Club 1 2020: Art Party
Art Upmarket | Perth's Best Dedicated Art Market
Art Exhibition: The Long Kiss Goodbye
Art and Medicine: Workshop
Related
UWA Institute Of Advanced Studies
UWA Conservatorium of Music
University Club Of Western Australia
Lawrence Wilson Art Gallery Shop
Lawrence Wilson Art Gallery
EDCC Earth Science Museum
Callaway Music Auditorium
Location
Venue:Lawrence Wilson Art Gallery
Address: Lawrence Wilson Art Gallery, 35 Stirling Highway,Crawley,WA,6009
Phone:
Email: