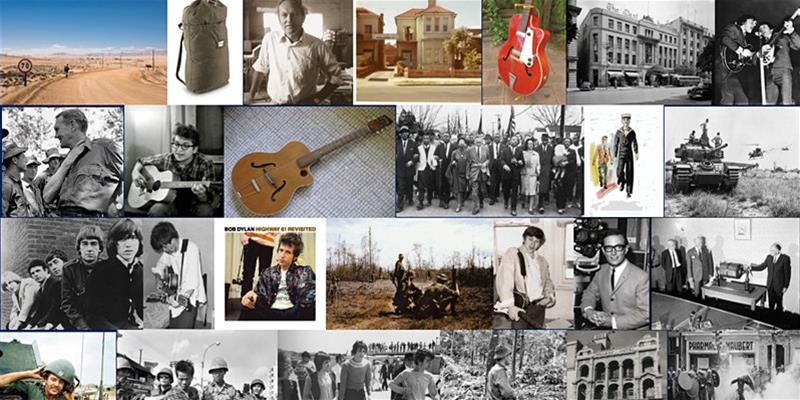 Indefinite Deferral: Reflections on a Maton Alver
Join Steve Chinna as he takes you on a trip down memory lane on his Maton Alver guitar - an intimate performance in the gallery
Dates:Mar 20
Time(s):7:00pm - 8:15pm
Venue:Lawrence Wilson Art Gallery, UWA
Details
Hosted By:Lawrence Wilson Art Gallery
Venue Address:35 Stirling Hwy, Crawley WA 6009
Ticket Price:$10
Venue:Lawrence Wilson Art Gallery, UWA
Description
From the early 1950s until the early 1970s, the Australian guitar-making company Maton manufactured the Alver, a budget line plywood guitar aimed at students and beginners. From November 1964 until December 1972, the National Service Scheme, in its then latest incarnation, operated in Australia.
Armed with the Maton Alver that he bought a long time ago, Steve Chinna takes you on a trip with tales, songs, and images into a time of living a future deferred, when national service beckoned, the Vietnam War loomed large, Bob Dylan betrayed his fans (yet again), and pop, folk and protest music drove the rhythms of life in the dance venues and on the streets of Perth for the restless mobs of junior clerks and apprentices, living their lives in limbo, waiting for the day that the marble would to be drawn to decide their fate.
Dr Steve Chinna is a UWA Senior Honorary Research Fellow and School of Humanities theatre director-in-residence.
$10 ticket includes a complimentary glass of wine on arrival.

Doors open: 6.30pm
Show start: 7.00pm
Length: Approx. 70 mintues
Image: collage by Steve Chinna
Events
Unladylike Acts: Recent Acquisitions From The Cruthers Collection of Women's Art
Related
UWA Institute Of Advanced Studies
UWA Conservatorium of Music
University Club Of Western Australia
Lawrence Wilson Art Gallery Shop
Lawrence Wilson Art Gallery
EDCC Earth Science Museum
Callaway Music Auditorium
Location