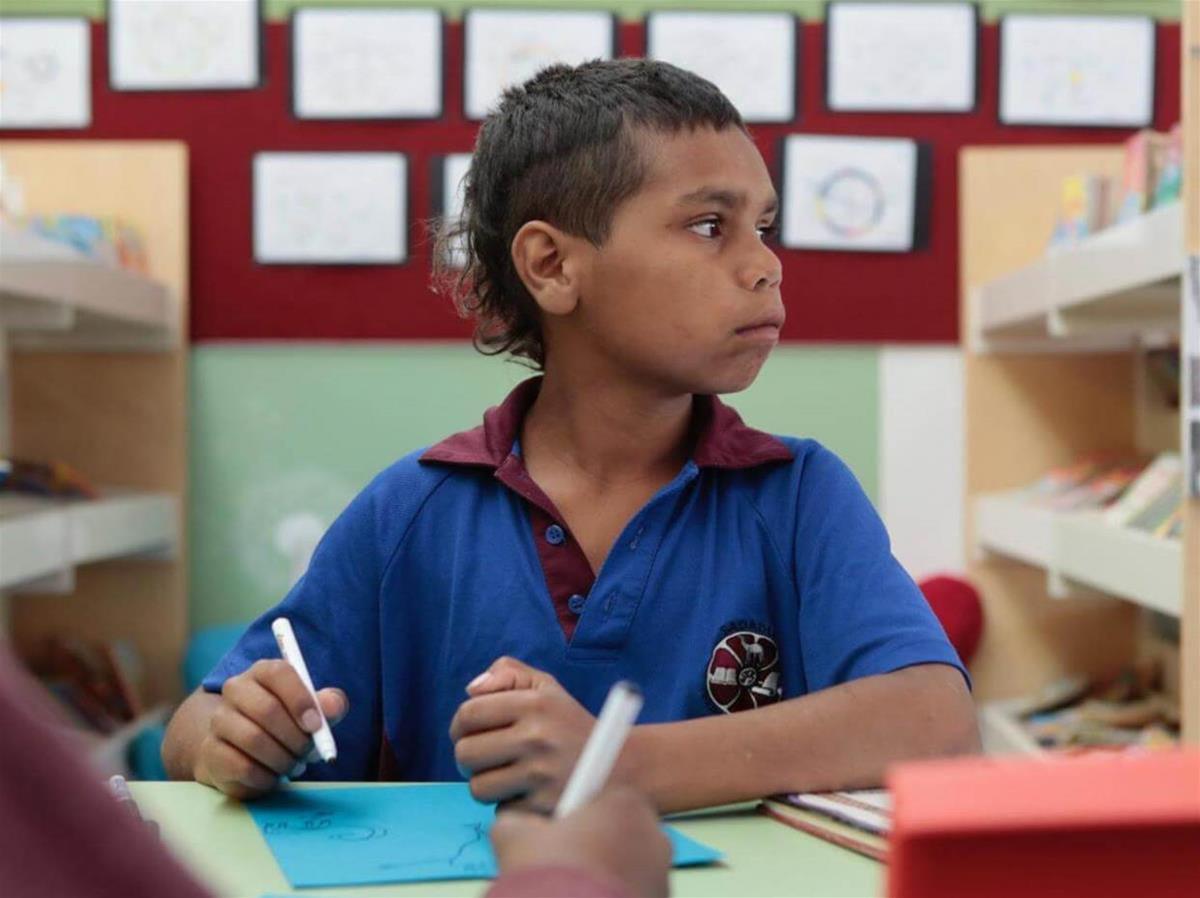 In My Bloody It Runs | Lotterywest Films
A viewing of 'In my Blood it Runs' at UWA Somerville for Perth Festival
Dates:Feb 3-9
Time(s):8pm
Venue:UWA Somerville
Festivals:Perth Festival 2020
Details
Hosted By:Lotterywest Films
Venue Address:The University of Western Australia, 35 Stirling Highway, Crawley, WA, 6009
Ticket Price FROM:$10
Ticket price TO:$19
Venue:UWA Somerville
Audience:Adults
Festivals:Perth Festival 2020
Description
Dujuan is an inquisitive ten-year-old Arrernte/Garrwa boy who speaks three languages, understands his Aboriginal culture, loves his country in Mparntwe (Alice Springs) and the natural world. As he struggles at a mainstream school not equipped to appreciate Indigenous knowledge and faces increasing scrutiny from welfare and police, his family battle to keep him safe, grounded in language, culture and identity. Thoughtful, passionate and deeply illuminating, Maya Newell's essential new documentary is a must for all who care about Australia's shared future.
Arrernte and English with English subtitles
There will be a post-screening Q&A on Feb 7 & 8.
'A wholly original and impactful look at growing up Indigenous in Australia today.' THE GATE
Events
Young Ahmed | Lotterywest Films
Venice Calling | Lotterywest Films
The Peanut Butter Falcon | Lotterywest Films
The Lighthouse | Lotterywest Films
The Dead Don't Die | Lotterywest Films
The Biggest Little Farm | Lotterywest Films
Rufus Wainwright - Down Solo Wainwright
Portrait Of A Lady On Fire | Lotterywest Films
Pain And Glory | Lotterywest Films
Ngaiire + Emma Donovan & The Putbacks
Mia Kurrum Maun (Far From Home)
Literature & Ideas In Fremantle
Les Misérables | Lotterywest Films
La Belle Epoque | Lotterywest Films
John Prince Siddon: All Mixed Up
If Only | Lotterywest Films
Ian Strange: Suburban Interventions 2008 – 2020
H Is For Happiness | Lotterywest Films
Evelyn 'Champagne' King & Mondo Freaks
Bruse Pascoe: A Conversation About Ingenuity
Briggs' Bad Apples House Party
Bellbird | Lotterywest Films
Ballet At The Quarry - Light And Shadow
Amanda Palmer - There Will Be No Intermission
Location
Venue:UWA Somerville
Address: UWA Somerville, The University of Western Australia, 35 Stirling Highway, Crawley, WA, 6009,Crawley,WA,6009
Phone: (08) 6488 2000
Email: [email protected]