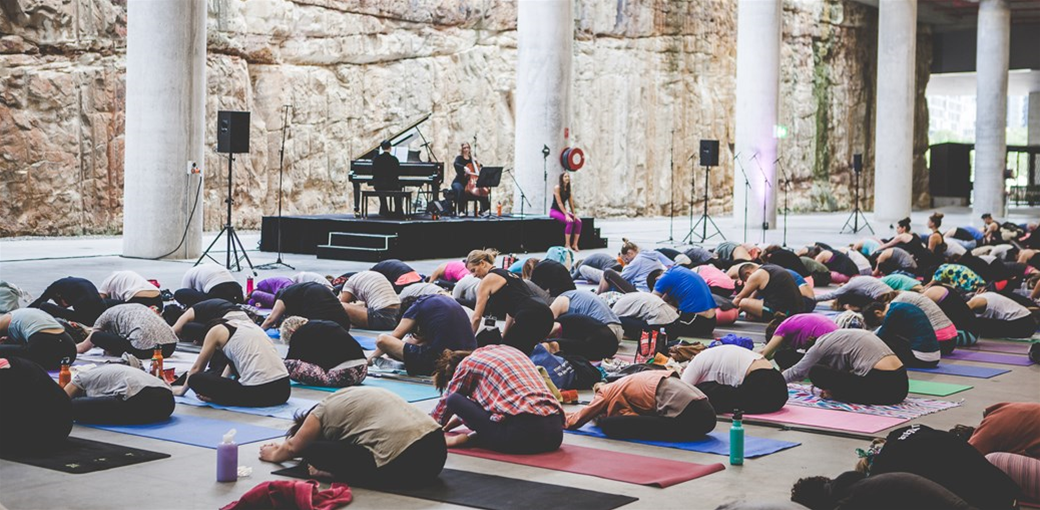 Classic Flow Yoga- Chamber Music Series
Presented during our Chamber Music Series – outside in the gardens surrounding Winthrop Hall – this blissed-out combination of Vinyasa flow and live music is perfect for yogis of all levels.
Venue:Winthrop Hall Gardens
Details
Venue:Winthrop Hall Gardens
Description
Classical music and yoga in perfect harmony
Lara Zilibowitz will lead you through the sequences as a beautiful classical music concert takes place around you – each bespoke playlist purposefully designed to enhance your yoga experience and put you in a deep state of relaxation.
Don't miss out on this soothing classical experience. Register for this event by filling out the form here.
Please bring your own mat, limited mats are available on first come basis.
SESSIONS
Classic Flow Session 1
Winthrop Hall Gardens
Sat 18 Feb, 7–8.30am
Classic Flow Session 2
Winthrop Hall Gardens
Sun 19 Feb, 7–8.30am
Classic Flow is Australia's first podcast for classical-music loving yoga fans. It's a private yoga class and classical concert that fits in your pocket!
Download it for free here.
Location
Venue:Winthrop Hall Gardens
Address: University of Western Australia,Crawley,WA,
Phone:
Email: [email protected]