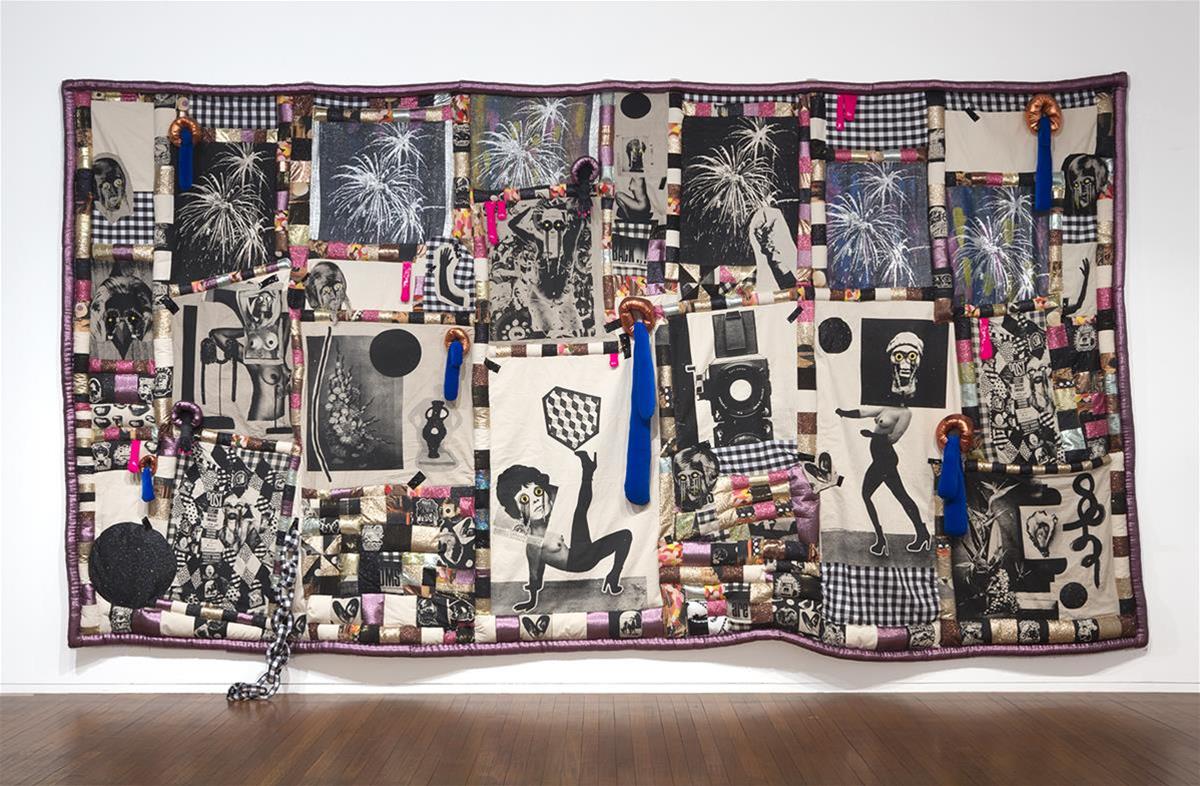 Art Exhibition: The Long Kiss Goodbye (CANCELLED)
Lawrence Wilson Art Gallery and Perth Festival present The Long Kiss Goodbye, an exhibition exploring love, loss, attraction and repulsion.
Dates:Feb 8 - May 9
Time(s):11am - 5pm, Tues - Sat
Venue:Lawrence Wilson Art Gallery, UWA
Details
Hosted By:Lawrence Wilson Art Gallery
Venue Address:35 Stirling Hwy, Crawley WA 6009
Ticket Price:Free entry
Venue:Lawrence Wilson Art Gallery, UWA
Audience:Adults,Family-Friendly,For seniors,Wheelchair Access
Description
The Long Kiss Goodbye explores how artists transform familiar materials and symbols into complex meditations on love, loss, attraction and repulsion: the ashes of visual diaries become ceremonial jewellery, fragments and studio scraps become an epic patchwork of memories, and simple actions become poignant rituals.
This evocative exhibition features a group of artists from around the nation, each with a unique connection to Western Australia.
Curated by Gemma Weston, Perth Festival Visual Arts Program Associate. Presented in association with Perth Festival.
Exhibition rus 8 February - 9 May 2020.
Artists include: Sarah Contos (NSW), Penny Coss (WA), Iain Dean (WA), Brent Harris (VIC), Clare Peake (NT), Michele Elliot with Tender Funerals (NSW)
Image: Sarah Contos, Sarah Contos Presents: The Long Kiss Goodbye (installation view), 2016, screen-print on linen, canvas and lamé, digital printed fabrics and various found fabrics, PVC, poly-fil, glass, ceramic and plastic beads, thread, artists' gloves, 330 x 610 x 25 cm, Gift of Janet & Diana Ramsay Foundation for the Ramsay Art Prize 2017, Art Gallery of South Australia, . Photograph courtesy the artist and Roslyn Oxley9 Gallery, Sydney.
Events
Verbal Description + Tactile Tour: for visitors with vision impairment
Unladylike Acts: Recent Acquisitions From The Cruthers (POSTPONED)
LWAG Signs: Auslan-interpreted Tour
Friends of LWAG: Campus Art Tour #2
Friends of LWAG Lecture Series: Australian Landscape Then & Now (CANCELLED)
Friday Talk: Designing an Exhibition with Natalie Hewlett (CANCELLED)
Exhibition: Boomerang - A National Symbol (CANCELLED)
Drew Pettifer's A Sorrowful Act: The Wreck Of The Zeewijk
Art Upmarket | Perth's Best Dedicated Art Market
Art and Medicine: Workshop
Related
UWA Institute Of Advanced Studies
UWA Conservatorium of Music
University Club Of Western Australia
Lawrence Wilson Art Gallery Shop
Lawrence Wilson Art Gallery
EDCC Earth Science Museum
Callaway Music Auditorium
Location