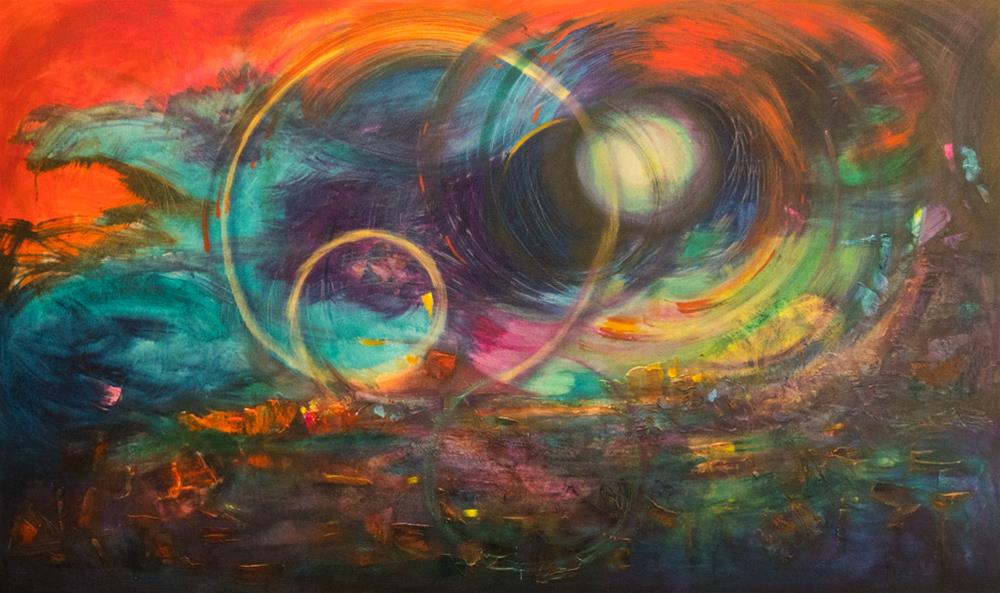 Molly Coy
Molly Coy is a full-time painter who experiments with watercolour, acrylics and her use of mixed media creates more abstract concepts.
Open Days/times:10AM - 4PM from 11 - 26 Sep By appointment only
Galleries:Drawing,Painting,Textiles,Mixed Media,Print Making,Artist Studio
Details
Galleries:Drawing,Painting,Textiles,Mixed Media,Print Making,Artist Studio
Open Days:By Appointment Only,Monday,Tuesday,Wednesday,Thursday,Friday,Saturday,Sunday
Description
"Molly's award-winning original Artist Books are in Private, State, National and International Collections."
As a previous Restoration Book Binder, and now a professional artist working in diverse disciplines, I still find I am constantly excited about working within the book format. Artist Books (original works of art) with their innate ability to collate, layer and read visual, tactile and emotive information with an intensively explorative visual vocabulary. Using a variety of techniques and mediums together in a structured form that I feel invites and allows one to progress and revisit ideas and images.
This for me is work that inhabits a space between tradition and technology, embracing ages old hand- skills with modern materials, incorporating the sensory qualities of paper and leather. With the layering of materials and textures creating unusual surfaces, integral and so important to my work.
Beginning with archival quality papers then painting or (fine art) printing, gradually working the surfaces abraiding, embossing, cutting, tearing and perhaps adding collage and/or text, in order to tell a story, evoke memories and reflection, visually describing my emotional connection to place, nature and change.
Creating artworks that celebrate craft and tradition but more importantly, those particular qualities of mind, heart and the hand of the maker, that keep this work both anchored and constantly evolving
Related
Location
Address: 8 O'Brien Street,Cowaramup,WA,6284
Phone: 0466 977 309
Email: [email protected]