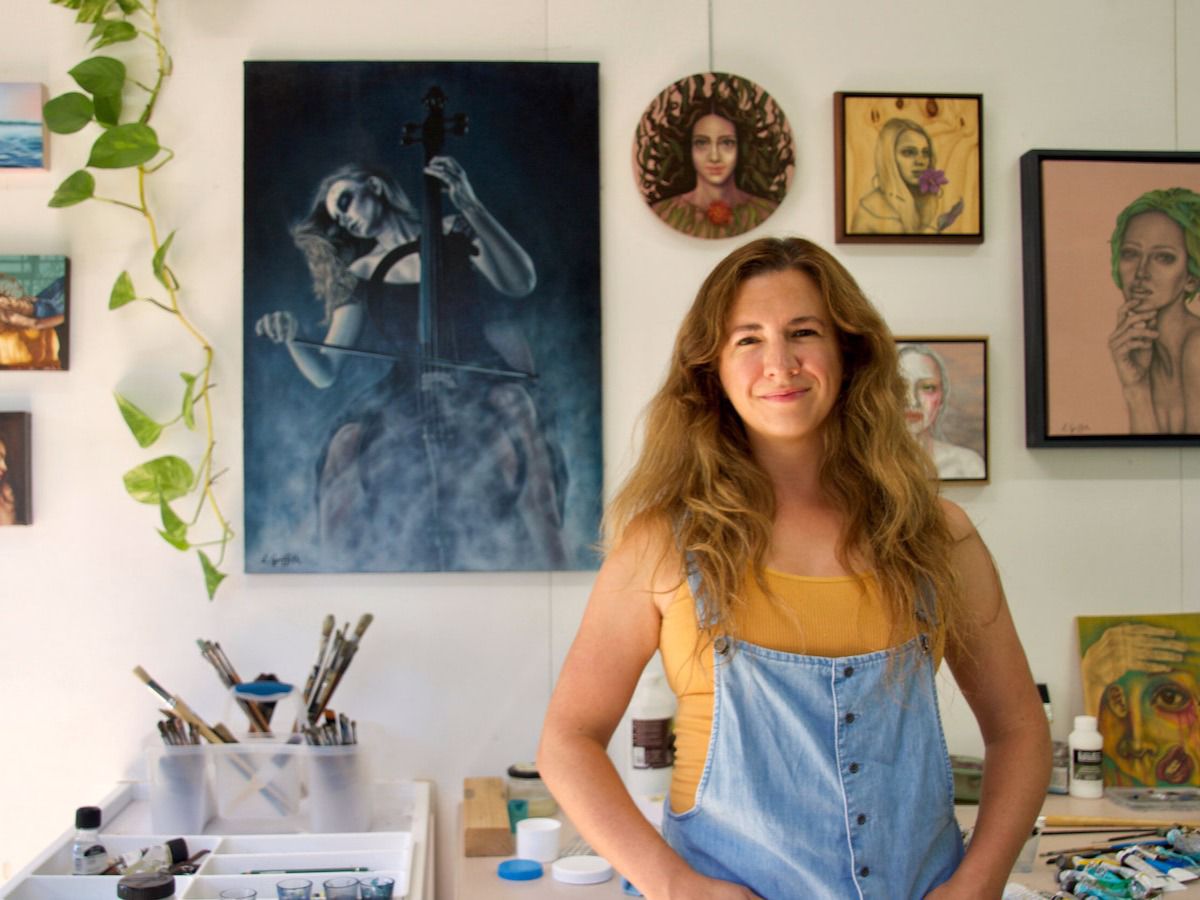 Laura Griffith
Laura Griffith is a drawer and painter.
Open Days/times:10:00am – 4:00pm, 12:00pm – 6:00pm
Represented Artists:Laura Griffith
Galleries:Drawing,Painting,Artist Studio
Details
Galleries:Drawing,Painting,Artist Studio
Open Days:Monday,Wednesday,Friday,Sunday,Saturday,Thursday,Tuesday
Description
Laura Griffith explores the themes surrounding the human connection to the natural world, drawing inspiration from the last few years spent travelling Australia with my husband and young daughter. Her work depicts subtle narratives of female identity, interlaced with her experiences as a woman and a mother. She is interested in depicting moments of calmness and mindfulness, or images that create that feeling when viewed. She paints and/or draws on canvas or board, using oil paint, acrylic or graphite, or often a combination of all three.
Laura Griffith will be participating in the 2021 Margaret River Region Open Studios. More information on studio opening hours can be found here: https://www.mrropenstudios.com.au/member
Related
John Streater Fine Furniture
Location
Address: 10 Currawong Street,Cowaramup,WA,6284
Phone: 0421 753 525
Email: [email protected]