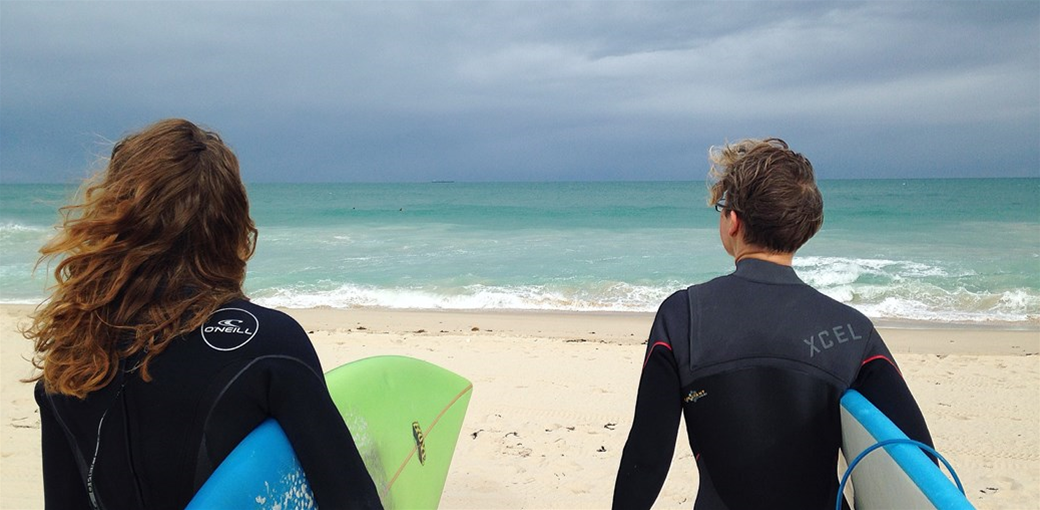 Reading The Waves
A conversation between a surfer, the waves and you.
Venue:Cove (Cottesloe Reef)
Details
Venue:Cove (Cottesloe Reef)
Description
Join some of Perth's local frothers, David Brophy, Elise Reitze and Patrick Watersmith, for a one-on-one surf experience as they guide you around the line-up of one of Cottesloe's most protected ecosystems and iconic surf spots – letting you in on the local knowledge of keyholes, bubbles and take-offs.
Free, registrations required
Bring your own surf gear or let us know if you require a board, wetsuit and reef shoes.
Sessions every 30 minutes.
Reading the Waves is part of a series of events celebrating Museum of Water, a mobile collection of publicly donated water and accompanying stories accumulating over two years in different sites across WA. Museum of Water is an invitation to ponder our precious liquid and how we use it.
Head back to Museum of Water Public Events Program
Head back to Museum of Water Event Page
Photo: Sarah Rowbottam
Location
Venue:Cove (Cottesloe Reef)
Address: Marine Parade,Cottesloe,WA,
Phone:
Email: [email protected]