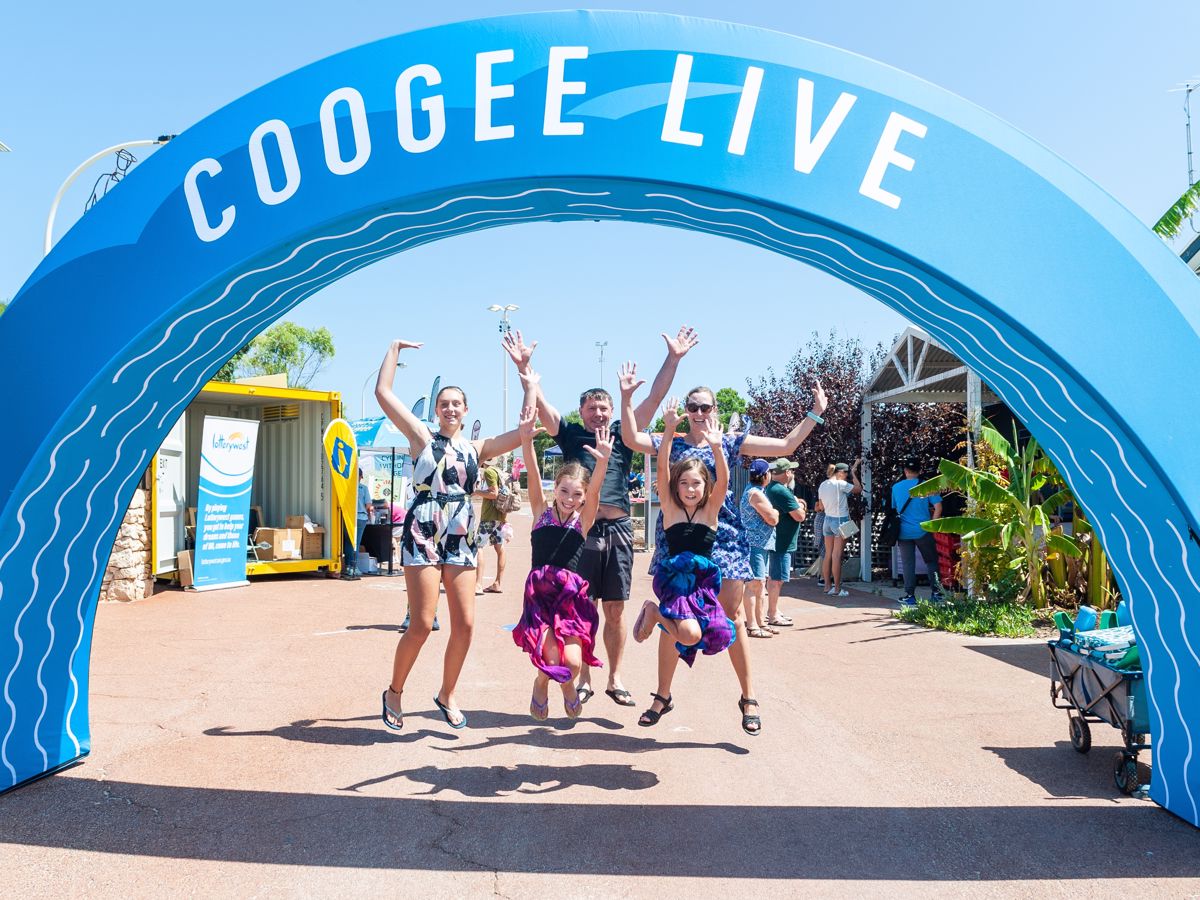 Creativity, connection, culture, curiosity, kids activities and more feel good activities will feature at the free Coogee Live community festival on 6 and 7 March along Coogee Beach.
Dates:March 6 - 7
Time(s):Sat 7 March times 10am to 9pm. Sun 8 March times 11am to 6pm
Venue:Coogee Beach
Details
Hosted By:City of Cockburn
Ticket Price:Free
Venue:Coogee Beach
Festivals:All Festivals
Description
Coogee Live is a jam-packed family-friendly weekend that brings the community and visitors together creating a sense of belonging through joyful entertainment, interactive experiences and a chance to learn new things. There are over 130 events, performances, experiences, workshops, demonstrations and activations along a 1.5 kilometre stretch along Coogee Live, and all are free of charge. Some workshops have limited space and require a (free) booking to reserve a place. From cooking classes to bush tucker and bush medicine, teenage talks, kids craft, gardening, growing and composting, upcycling, wax wraps, camel rides, animal rehabilitation, singing, yoga, Auskick, forensic findings, stories, robotics, acrobatics, circus performers, concerts, pirates, fairies, mermaids, reptiles, bake-offs, mini masters cooking, mud kitchens, mojitos, markets, meditation and plenty of opportunity for movement. Also, big band music, DJs, dance lessons for kids and adults as well as dance performances of colourful samba, cultural showcases and belly dance. Joining Coogee Live this year is dumpling master Brendan Pang, chef Kenny McHardy of Manuka Woodfired Kitchen, gardening guru Josh Byrne, Ngungar artist Sharon Egan and a host of talented folk ready to inspire, entertain, and enrich.
Location