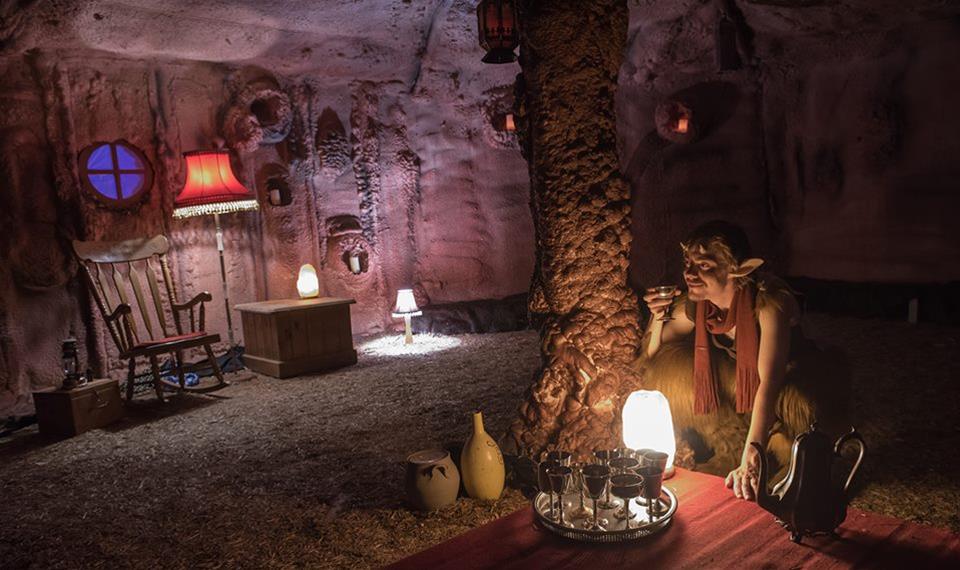 Santas Enchanted Wardrobe
SANTAS ENCHANTED WARDROBE - 2019 An immersive and interactive Christmas experience set in over 1000 square metres , with falling snow real pine trees, and FX special effects
Dates:Nov 30 - Dec 24
Venue:Claremont Showground
Details
Hosted By:Santas Enchanted Wardrobe
Venue Address:Claremont Showgrounds, Ellie Eaton Pavilion
Ticket Price:Adults $35.95/Children $34.95/Groups $134 Babies under 2 free
Ticket Price FROM:$34.95
Ticket price TO:$35.95
Venue:Claremont Showground
Audience:Adults,Family-Friendly,For toddlers 0-3,For kids 4-12,For teens 13-17,For seniors,Wheelchair Access
Description
On selected days this December, you are invited to go on a Christmas
adventure like no other.
Enter an enchanted world, filled with fresh pine Christmas trees, falling
snow and the call of adventure deep in the forest. Mythical creatures await
to help (or hinder) you on your epic adventure to meet Santa.

Santa's Enchanted Wardrobe must-visit attractions include:
Lucy Pevensie awaits you in the Professor's house to bring you through the Enchanted
Wardrobe to meet her friend Mr Tumnus
Adventure deep into the forests of Narnia, with falling snow, real Pine trees and visit
with Mr Tumnus in his Cosy Cave home. Mr Tumnus needs the help of the humans in
rescuing the Elves who have been taken captive by Ug the Troll (Son of Ugly) at the
White Witches bidding
Enchanted Forest - Journey through the Enchanted Forest on your quest to rescue
the Elves. See the fairies, Unicorns and other mythical creatures (Holographic special
effects) and meet with the Elven Protectress of the Forest who needs your help in
restoring the heart of the Forest – without it all the magic will be lost!
White Witch – outwit the White Witch with the help of a little truth serum!
UG the Troll - Travel deep into the depths of the caves to UG the Trolls lair and
rescue the Elves with a special mud cake to distract him!
Elves Toy Shop – Help the Elves get the presents ready for Christmas Eve
Santa Claus - Meet with Santa Claus and spend some individual time telling him
about your adventures. There is also an option to have a photo taken with Santa.
Truly immersive and interactive Christmas experience which allows you to be part of the
story. Immersive theatre blurs the boundaries between the actors, sets, audience and reality,
creating a new and exciting form of theatre that brings the audience into the story in a much
more real and compelling way.
Location
Venue:Claremont Showground
Address: 1 Graylands road, Claremont Showgrounds,Claremont,WA,6010
Phone: 0892451603
Email: [email protected]