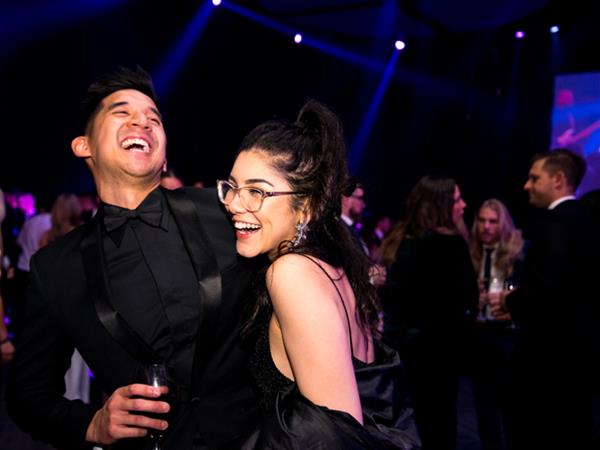 Cancer No Bueno, The Finale
Perth's most highly anticipated Gen Y charity event returns, for the last time.
Dates:Aug 24
Time(s):6pm – 11pm
Venue:Centenary Pavilion
Details
Venue Address:Ashton Avenue, Claremont WA 6010
Venue:Centenary Pavilion
Description
The 2019 edition of Cancer No Bueno will celebrate the events journey, from small humble beginnings to one of Perth's hottest events on the social calendar. Saturday 24 August will see guests flock to the 90-year-old Centenary Pavilion at Claremont Showgrounds, where the warehouse space will be transformed into a gala oasis for one night only.
Starting from big dreams of raising funds and awareness for the Leukaemia Foundation, in honour of two best friends effected by blood cancer, the finale will acknowledge and thank supporters for their loyalty over the past six years and assisting in achieving the ultimate goal – engaging Gen Ys in community fundraising by digging deep and has resulted in raising over a quarter of a million dollars for the Leukaemia Foundation.
The 2019 edition will pay homage to its roots, where and why it all started. Capping it to 1000 guests, the committee have invited family, friends, supporters and regular attendees the chance to be the first in securing a spot for the finale.
Just like Harry Potter, the event grew with its audience. The 2018 edition allowed guests to purchase tables, upgrading their experience to a 3 course sit down dinner. The 2019 edition will be hosted by premier caterers Heyder & Shears. Tables can be purchased in group sizes of 8 and 10, or individual seats which will be placed on a shared table.
For day-one fans, not to worry. The true Cancer No Bueno format will still honour you, with 70% of the room remaining as a stand-up cocktail affair with plenty of dancing, exhilarating entertainment, delicious eats and quirky fundraising activities.
Late night bites are essential and what could be more ideal than mouth-watering burgers from Meet and Bun, plus a few pleasant surprises.
After five years and a quarter million donated to the Leukaemia Foundation, as the electronic duo Daft Punk, so wonderfully put it, are you with them… ONE MORE TIME?
Events
Crooked Colours Perth 2020
Location