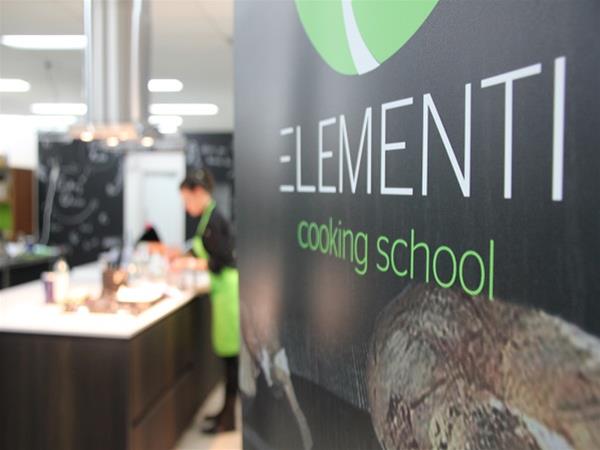 Elementi Cooking school: Cooking Classes - Kids Cooking Classes - Catering - Degustation Events - Dinner Party - Team Building - Gourmet Safari.
Details
Description
Get a group of friends together or come by yourself to enjoy the most amazing cooking experience ever.
Elementi Cooking School offers demonstrations and hands on experience.
Demonstration:
Sit, relax and learn. The chef will demonstrate each dish and explain the process in detail.

Hands on experience:
The cooking school like no other with 12 individual working stations with a 2 burner cooktop, kitchen appliances and utensils for each participant.
After the detailed demonstration from the chefs, roll up your sleeves and learn to cook each dish from start to finish by yourself.
And last but not least you will enjoy all meals.

Be ready to know everything involved in the preparation and cooking process. The scientific side of cooking will be revealed and you will discover cultures, secrets and techniques. Most importantly, you will leave the school knowing exactly how to replicate all the recipes from the easiest to the trickiest.

Classes are limited to 12 people to ensure full involvement and the deserved attention from the chefs.
Elementi Cooking School promotes Seasonal and Sustainable food, buying locally, supporting local producers for better quality food.

Bring a bottle of wine if you like, no corkage fee.
Location