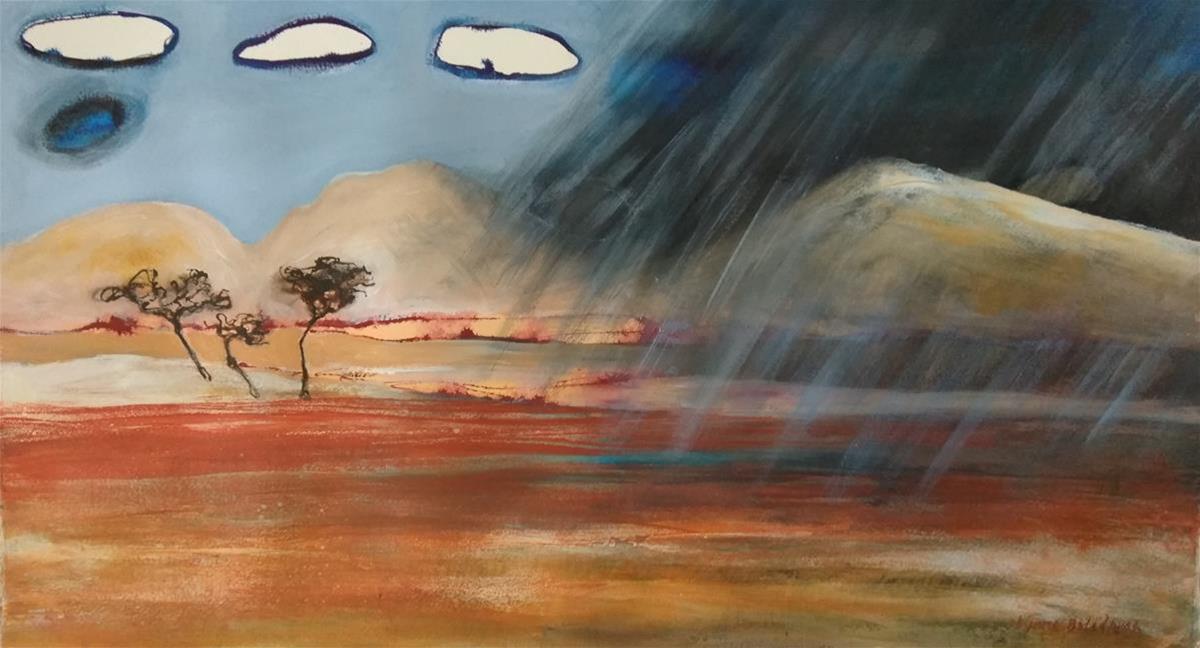 As we drive through remote areas of Australia I note rain events and the fires that shape so much of our land. The exploration of these subjects continues in my studio.
Open Days/times:By Appointment Only
Galleries:Artist Studio,Drawing,Painting,Mixed Media
Details
Wheelchair Access:no
Galleries:Artist Studio,Drawing,Painting,Mixed Media
Open Days:By Appointment Only
Description
I make copious notes in my journal and paint watercolours while camping in remote areas.
The profound experience of living and working in the desert most of my life culminated in my solo exhibition "Katjarra Country" in 2011 while experiences sustained trekking in the Kimberley produced works for "Way to Walcott" in 2015.
Travelling through the Great Victoria, Gibson and Great Sandy Deserts in 2014, painted watercolours and developed these into works for my solo exhibition "Desert Messages" at Kidogo Art House fremantle in February 2019.
Earlier this year we spent two months on the Eyre Peninsular in SA which gave me more subtle colours and remote beaches.
My current body of work considers the fire and rain events that shape our land.
;nbsp;</p>
Related
Location