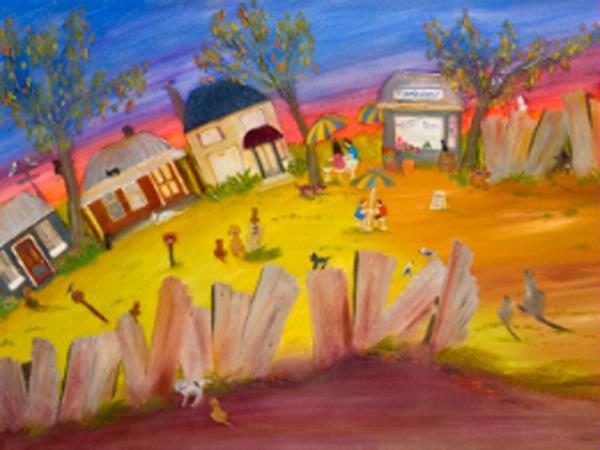 One of the few art galleries in WA where you can actually see the artist at work. 90% of the work featured is the work of Jenny Taylor.
Open Days/times:Wednesday - Monday 9.30am-4.30pm
Galleries:Craft,Painting,Art Gallery,Artist Studio
Details
Galleries:Craft,Painting,Art Gallery,Artist Studio
Open Days:Monday,Wednesday,Thursday,Friday,Saturday,Sunday
Description
Jenny is a dedicated full time artist with her own studio/gallery in Abbey Beach Resort, situated in Busselton on the beautiful South West coast. She has become a highly acclaimed internationally artist. Her works span the globe, including USA, Canada, New Zealand, Hong Kong, Malaysia, Singapore, South Africa, Netherlands, Switzerland, Sweden, France, Belgium, Japan, Hungary, Germany, Scotland, Ireland, England, Wales and the latest being Namibia!!!
Many of Jenny's original works are re-created into usable art forms. Her current range of products range includes Placemats, Coasters, Cards, Bookmarks, Stubby Holders, Tea Towels and Fridge Magnets and the ranges continue to grow. Jenny also hand paints glassware and scatter cushion covers.
Location