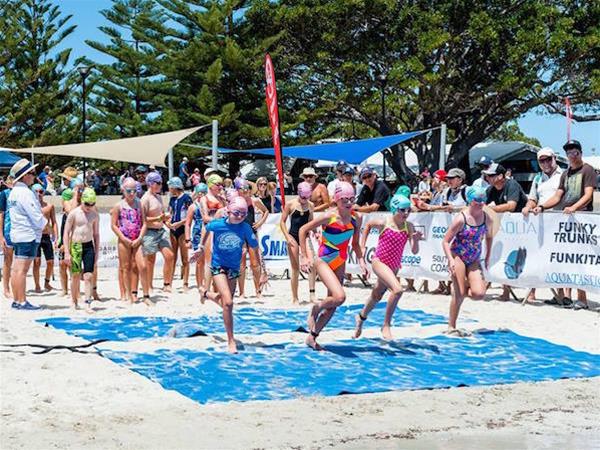 The premier ocean swim around the iconic Busselton Jetty, in the south west of Western Australia.
Dates:Feb 9
Venue:Busselton Jetty
Details
Venue:Busselton Jetty
Audience:Adults,Family-Friendly
Description
Since 1996, the Busselton Jetty Swim has grown from a local event to an internationally recognized event. In 2020, the event will attract 3000 competitors.
The Sunsmart Busselton Jetty Swim 2020 event will be our 25th year and we are planning to celebrate over 2 days with entertainment, activities and family-friendly fun, with the swim taking place on the morning of Sunday 9th February 2020.
Location