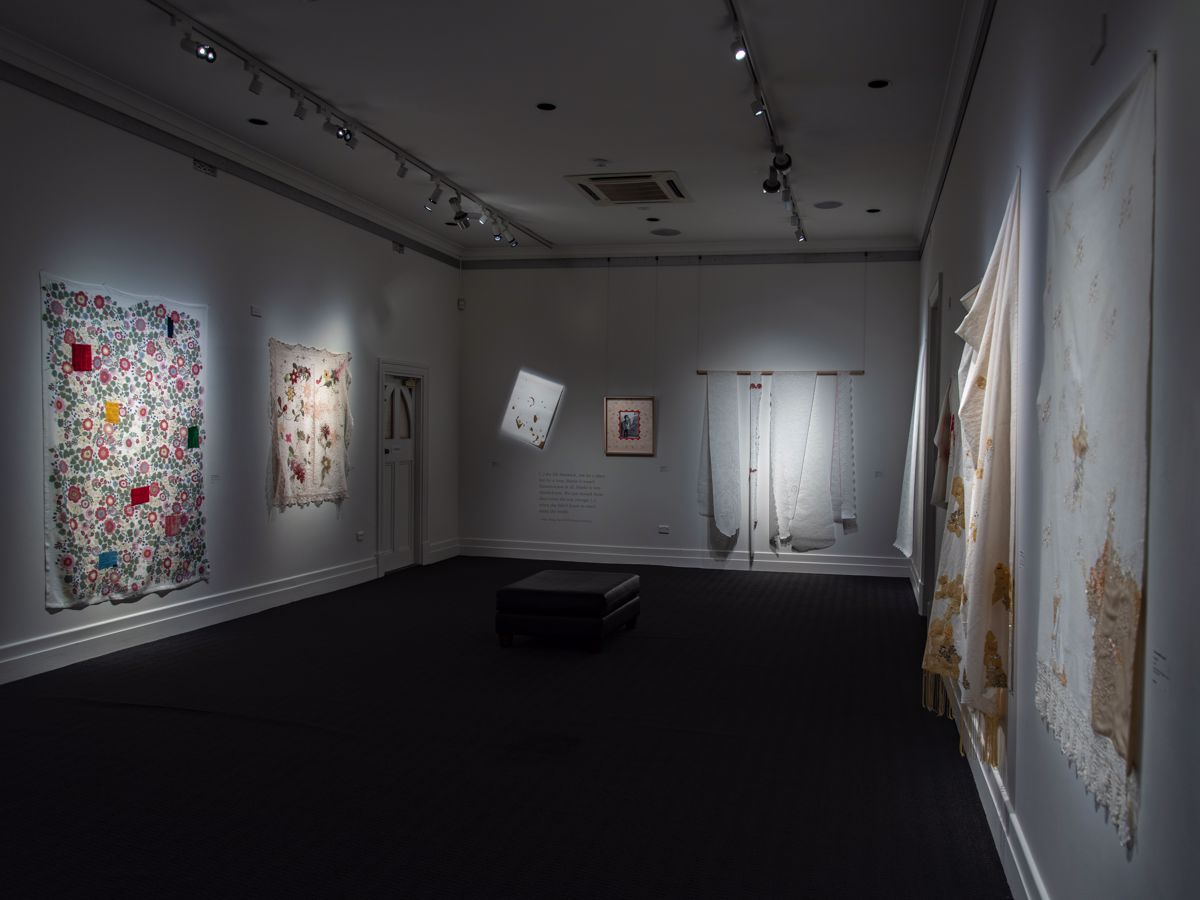 'Saudade' at Bunbury Regional Art Gallery
'Saudade' is an exhibition of new work by Margaret River artist, Elisa Markes-Young.
Dates:Jan 22 - Apr 11
Time(s):Open daily, 10am-4pm
Venue:Bunbury Regional Art Gallery
Details
Hosted By:Bunbury Regional Art Gallery
Ticket Price:Free
Venue:Bunbury Regional Art Gallery
Description
The work in this exhibition is part of a new series that is a continuation of Elisa's previous bodies of work, "The Strange Quiet of Things Misplaced", "The Original Place" and an installation called "Memory of a Memory". This dealt with memory, the unreliability of our recollections, and the question of what and where is home. In "Memory of a Memory", the evolving images, each slightly different from its predecessor, alluded to the fact that over time the memory of an event becomes a memory of a memory. The work in "Saudade" picks up elements of this work and rearranges them resulting in imagery that is intended to convey the feeling of a bitter-sweet melancholy that the Polish call 'tesknota'. The word describes an emotional state and when referring to memories experienced as a longing can be translated as 'nostalgia'. However, the Portuguese 'saudade' captures the meaning of 'tesknota' much better. 'Tesknota' and 'saudade' also refer to a profound melancholy longing for an absent something or someone. They communicate the feeling of loss, loneliness and incompleteness. It's an emptiness inside us like something or someone should be there but is missing.
Related
Location
Venue:Bunbury Regional Art Gallery
Address: 64 Wittenoom Street,Bunbury,WA,6230
Phone: 08 9792 7323
Email:
Website:https://www.brag.org.au