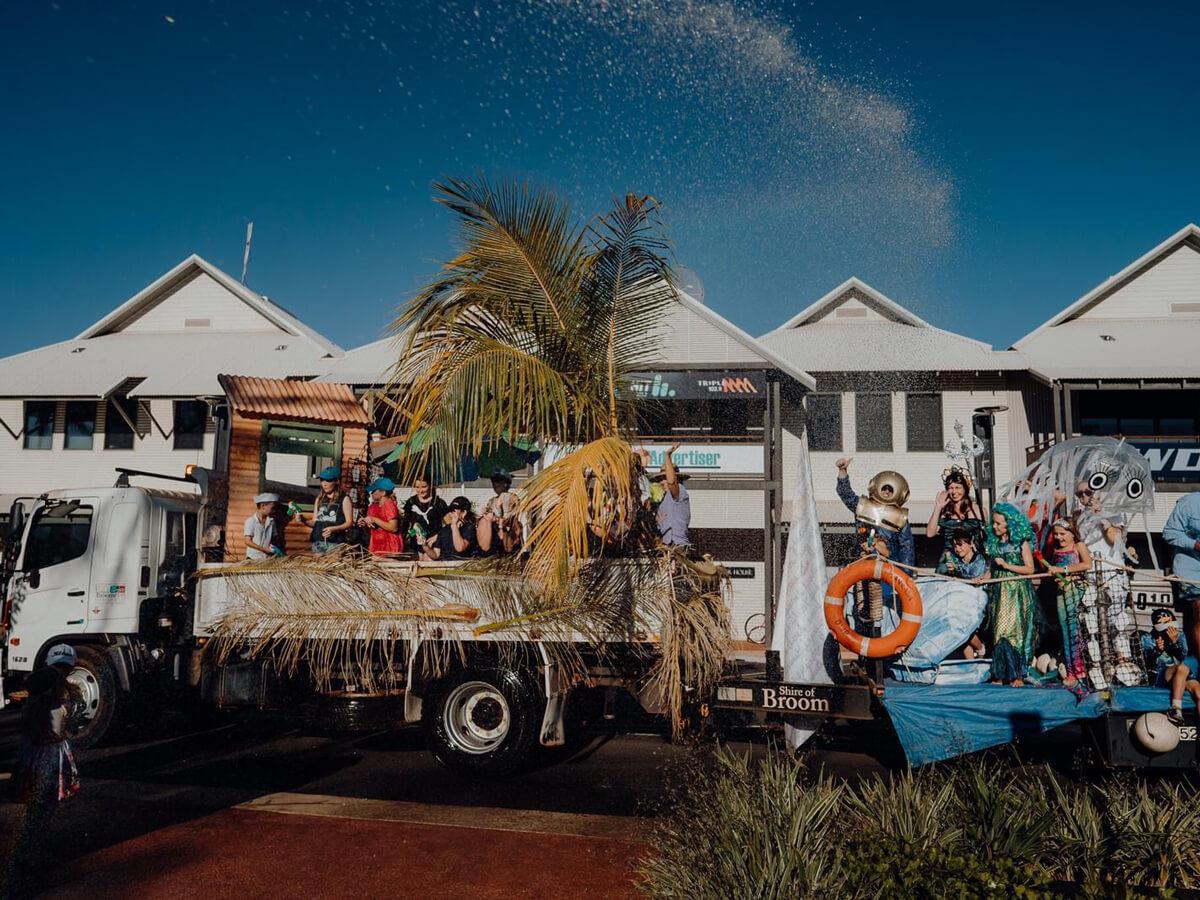 The Spirit Of Shinju - Float Parade
As part of the Shinju Matsuri festival, The Spirit of Shinju Float Parade is one not to be missed.
Dates:Aug 29
Time(s):3:30pm – 5:00pm
Venue:Civic Centre to Male Oval Broome
Details
Ticket Price:Free
Venue:Civic Centre to Male Oval Broome
Description
Each year, the people of Broome look forward to the fun and the mayhem of the Shinju Matsuri Float Parade. If you are in Broome, you are either part of it or you watch it!
It is an integral feature of the Shinju Matsuri calendar with Floats representing the diversity of the Broome community, making their way from the Civic Centre to Male Oval cheered on by thousands along the way.
This year it will take place on Sunday 29th August, starting from 3:30pm.
Marshalling to take place from 2pm.
Location