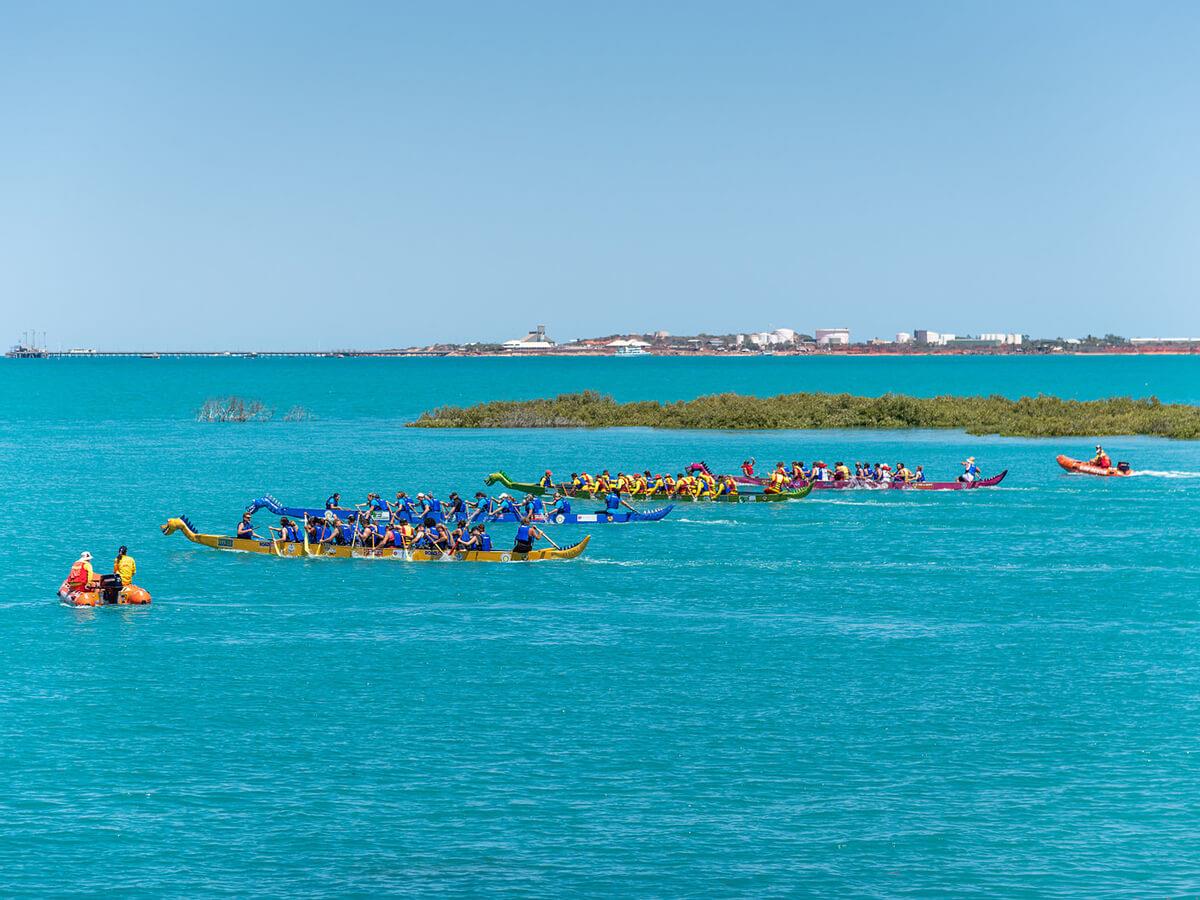 Dragon Boat Regatta
The Dragon Boat Regatta 2021 is sure to bring out your competitive side, with a full day of teamwork and good times.
Dates:Sep 10
Venue:Broome Town Beach
Details
Ticket Price:$720.00 for a team
Venue:Broome Town Beach
Description
The colorful and crazy Rotary Club of Broome - Dragon Boat Regatta will once again dominate the shores and waters of Town Beach when it returns in full splendor this year.

The regatta is the Rotary Club of Broome's major fundraising event and each year attracts a strong field of competitors and hundreds of spectators.

Dragon boat racing offers a fantastic opportunity for corporate team-building and promotion. Dragon boats are the largest flat-water racing canoes in the world.

Team entries are now open and there is limited room for 20 teams to compete.

Teams (boat crew) must consist of: Minimum number will be 14, Maximum number will be 18
Included must be a minimum of 4 female members (paddlers), a Drummer and a Sweep.
A maximum of two children permitted in each boat.
Location
Venue:Broome Town Beach
Address: Town Beach, Broome 6725,Broome,WA,
Phone: 0429 477 144
Email: [email protected]