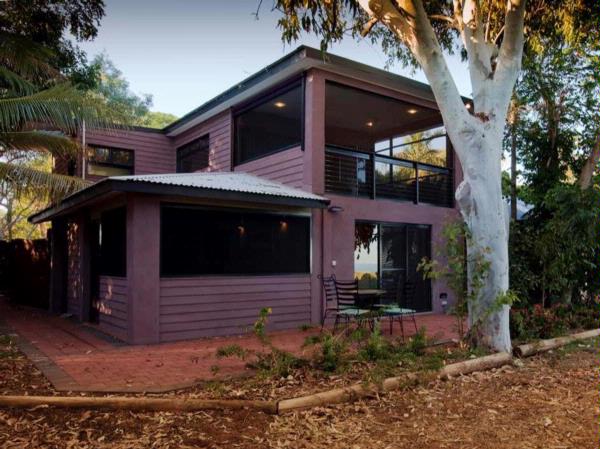 Nothing happens very fast at this end of the world...
Details
Description
It's called Broome time – a wonderful state that seems to affect residents and visitors alike.
It feels like stepping off the regular world, into an exotic destination where time has little meaning.
Amsara is built to take full advantage of Broome time … sitting on the escarpment overlooking north Cable Beach with stunning views across the Indian Ocean.
Amsara's two acres of established gardens are surrounded by 15 acres of bushland, some 20 minutes from the town of Broome in Western Australia.
Each of the two luxuriously appointed guest apartments is generously proportioned.
The food is a very important part of the total experience. Having been providores to many of Australia's best eating establishments Jan and Don Hodgson (the proprietors) understand how well planned and well executed cuisine complements an overall experience. Modern Australian cuisine is combined with local ingredients and comfort food for the hotel weary traveller.
All meals are included in the tariff and can be taken with other guests or privately at various locations around the property.
Designed for the discerning traveller, Amsara is an exclusive eco-friendly retreat accommodating no more than four guests at any one time.
"Quality is never an accident, it is always the result of intelligent effort." John Ruskin
Location