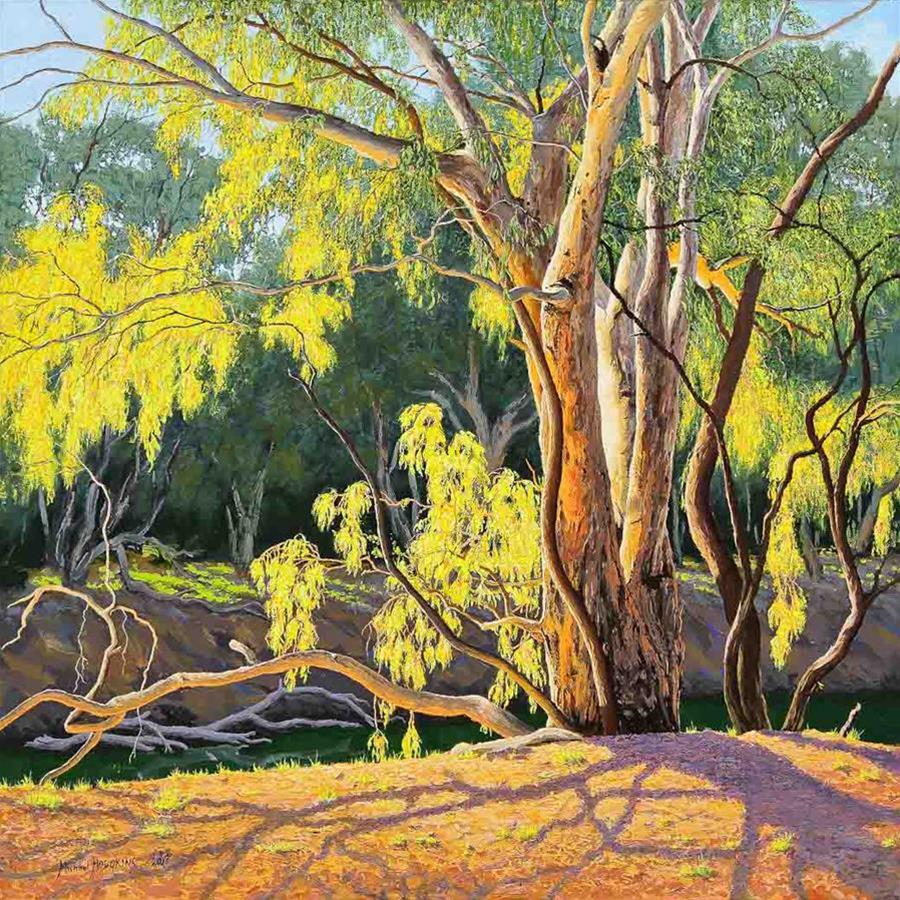 Overlooking the beautiful Blackwood River Valley, newly opened 1 Riverview is the Painting Studio and Display Gallery of Australian Landscape Artist Michael Hodgkins.
Open Days/times:BY APPOINTMENT ONLY
Represented Artists:Michael Hodgkins, George Hodgkins
Galleries:Drawing,Painting,Mixed Media,Art Gallery,Artist Studio
Details
Wheelchair Access:Sorry, we have some steps and no ramps.
Galleries:Drawing,Painting,Mixed Media,Art Gallery,Artist Studio
Facilities:Free
Open Days:By Appointment Only
Description
Michael Hodgkins' traditional, semi impressionist style oil paintings capture visual experiences of the South West of Western Australia as well as other interesting parts of Australia. Take a look at
Michael's own website
for a preview of what you can expect to see
1 Riverview is also the only gallery in the world where the remaining original oil paintings and drawings by Michael's late father and highly collected Australian artist George Hodgkins are available for purchase.
Enjoy your visit as long as you want. Perhaps you'll find your next irresistable holiday treasure or a perfect present for someone special. Oil paintings make a fantastic and significant wedding gift! Investigate the artist's studio and see the fascinating process of how the paintings are created. Stay for a chat and closer look while you consider your favourite artworks and you'll probably be offered a coffee. Dogs are welcome too so if you're on holiday with your fur babies bring them along for a play with Rupert.
Whilst here, enjoy a stunning panoramic view across the Blackwood River Valley and farmlands from the high, country style verandahs. Don't forget your camera.
If you're an art lover or fellow artist, add 1 Riverview Studio to your list of things to do when visiting Bridgetown. It's just a short 4km country drive from the main street and we'd love to see you.
Location