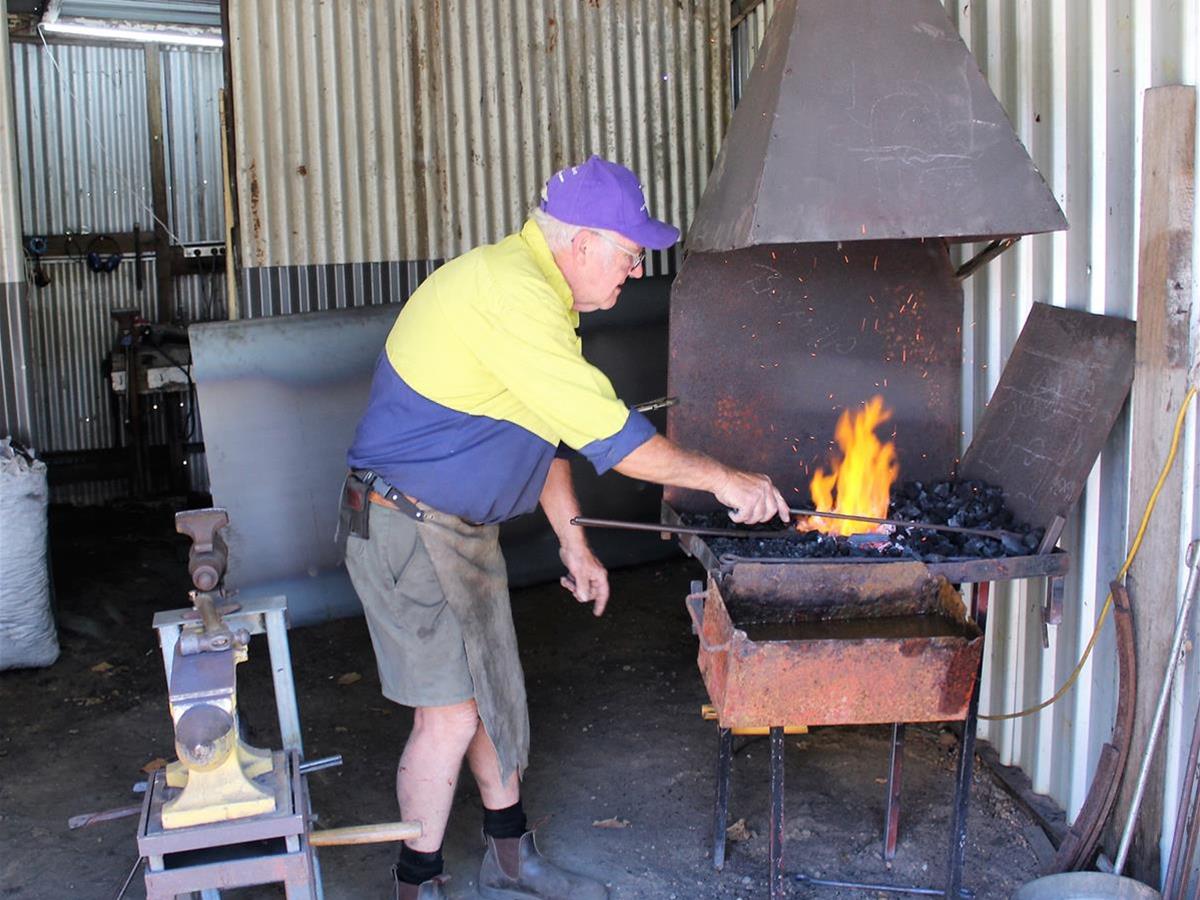 Blacksmith Blast at the South West Rail and Heritage Centre
Great opportunity to see blacksmiths in action, practising their ancient trade, led by a master blacksmith.
Details
Collection Type:Agriculture,Engineering,Industry,Machinery,Tools,Trades,Transport
Description
Totally undaunted by the recent unexpected electricity outages, we are pleased to report that the "Blacksmith Blast" will power on on Sunday, September 23 from 10am to 2pm when the skilled artisans of the Boyanup Fundation Blacksmiths will be practising their ancient craft. As in previous years, our Master Blacksmith, Malcolm Paine, will be introducing and instructing the blacksmiths in a new technique which will see a unique hand forged item created.
As well as this activity, other SWRHC resident groups , the Capel Men's Shed, the Preston River Old Machinery Group, and the South West Model Railway Group will be doing what they do best and there is the opportunity to see the restoration of a one hundred year old carriage in action.
Entry to the Centre is by donation and light refreshments are available in the iconic Picnic Van and from the sausage sizzle. For more information, please email [email protected] or call Norm on 0459 712 552
Related
Timeless Transport at the South West Rail and Heritage Centre
Location