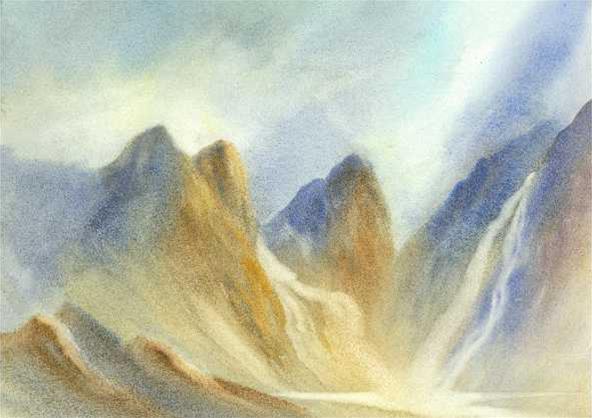 Graeme Smit: Specialising in painting in the watercolour medium.
Represented Artists:Graeme Smit
Galleries:Painting,Art Gallery
Details
Galleries:Painting,Art Gallery
Open Days:Monday,Thursday,Friday,Saturday,Sunday
Description
My background includes about thirty years of painting in the watercolour medium. By choice I have not painted in any other medium.
My subjects include landscapes, lake scenery, ocean scenery and forest scenery.
My introduction to watercolour painting was through a lady who was learning watercolour herself, but she knew the basics and sufficient to run painting classes once per week for three months.
We started off by using watercolour pencils and made several trips to the beach for painting purpose.
Coupled to this was enhancing drawing skills through TAFE and covering perspective, composition, scale, tonal values etc. This was valuable as painting is akin to drawing with a paintbrush.
My skills in watercolour have developed through much painting and also watching well-known artists at work such as Robert Wade and Tony Smibert. Another valuable tool is by having a watercolour library covering a whole range of professional artists.
Over the years I have run several watercolour workshops at country places such as Bindoon, Jurien Bay, Bullsbrook and Busselton. I enjoy teaching at workshops as people are encouraged not to get too serious but have fun in the process. Also, I run classes in our studio in Busselton.
Graeme Smit will be participating in the Margaret River Open Studio 2021.
For more information on studio opening hours please visit
https://www.mrropenstudios.com.au/member/graeme-smit?rq=Graeme%20Smit
Related
John Streater Fine Furniture
Location