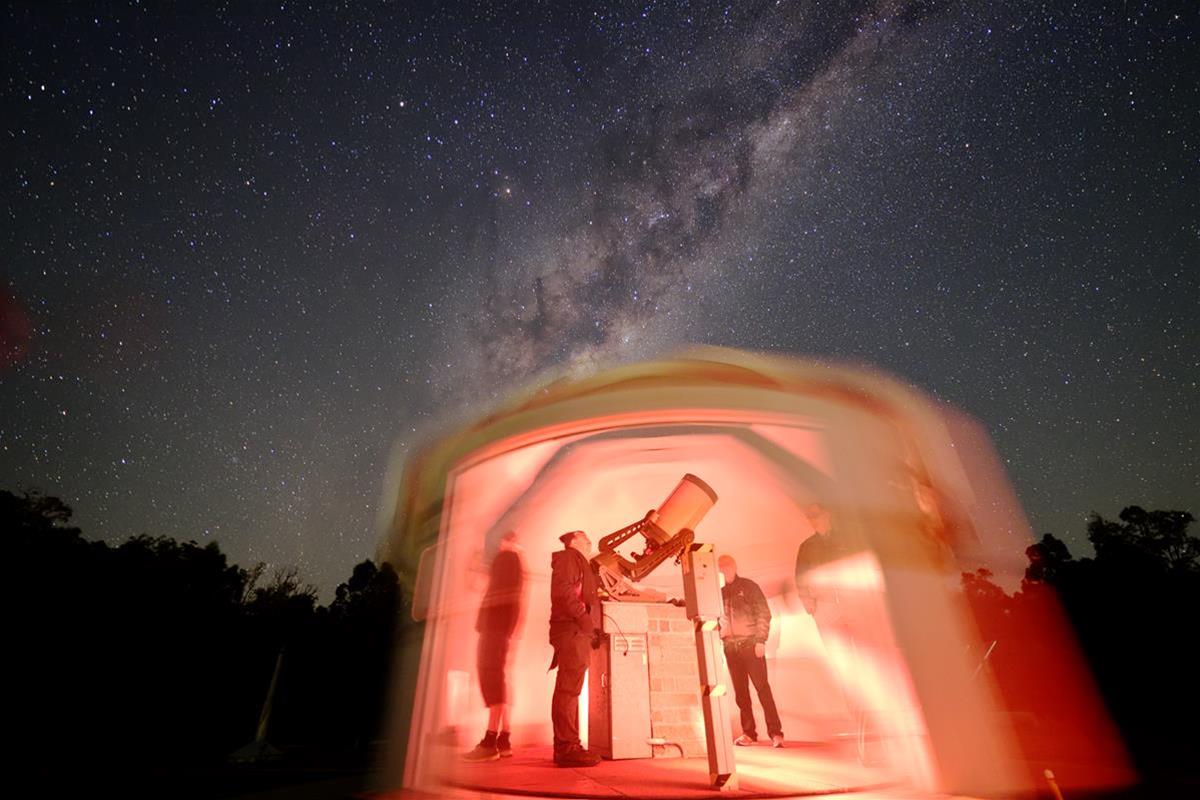 Perth Observatory for over a 120 years with our wide range of telescopes has provided the people of Perth with grand tours of the Southern Hemisphere's night sky
Details
Museums:Science
Open Days:Monday,Tuesday,Wednesday,Thursday,Friday
Description
On our night sky tours you'll get to experience our amazing night sky that can be hidden be Perth's light pollution in the suburbs. Using our wide range of telescopes our volunteers will take you on a grand tour of the amazing Southern Hemisphere's night sky which includes a wide range of targets including Nebulas, planets, dying stars, and enormous star clusters.
The Perth Observatory is Western Australia's oldest observatory which is located in the Perth Hills in Bickley. The Observatory has served WA for over 120 years providing science outreach to the public and also being an important site for astronomical research. Because of its scientific, cultural and historical significance, the Observatory was entered on the state's Heritage Register in 2005.
We have also partnered with Landsdale Bus Charters to provide fully air-conditioned return bus transfers between the Perth CBD, Crown Casino and the Observatory on every second Friday of the Month. Pick-ups are available from the Bell Tower at Elizabeth Quay and the Crown Casino at Burswood, with other locations possible by prior arrangement.
Location
Address: 337 Walnut Road,Bickley,WA,6076
Phone: 08 9293 8255
Email: [email protected]