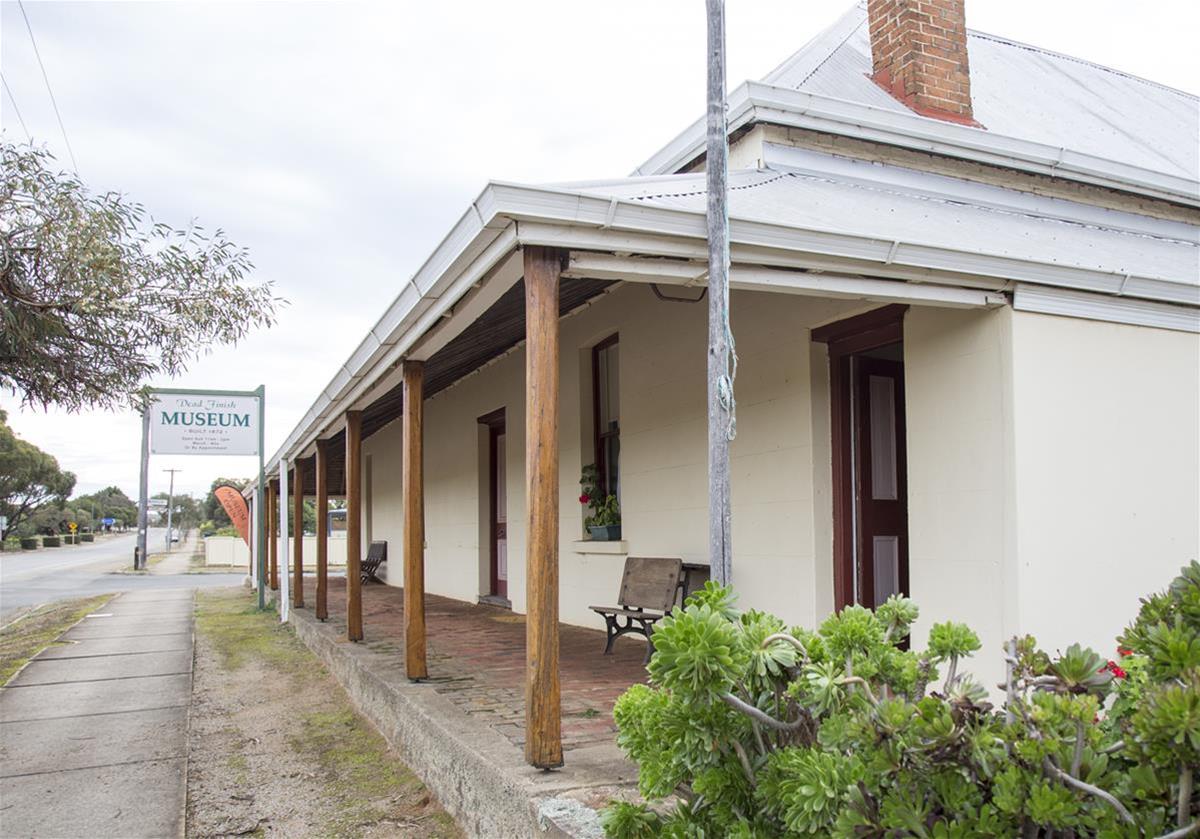 Dead Finish Museum
Operated by the Beverley Historical Society, this museum will give you a fascinating insight into the early days of settlement in Beverley and has a lovely garden featuring sandalwood.
Details
Museums:Local History
Open Days:Sunday
Description
The Beverley Historical Society was formed by volunteers in 1977 to foster the safe keeping and promotion of Beverley`s Heritage. The society operates from the Dead Finish Museum in Hunt Road Beverley.
As the oldest building in Beverley, the "Wheatsheaf Inn" was built by Alfred Smith in 1872.
It now houses a very fine collection of artifacts depicting life in Beverley since settlement in 1831.
Our current major display is the "REMEMBERING THEM EXHIBITION" – a wonderful centenary tribute to all those Beverley people who served or helped with the World War I effort.
Open Sundays, between March and November or by arrangement with the committee. Please contact Joy 0427 411 881, Maree (08) 9646 1149 or Delys (08) 9646 1075. For all other enquiries email [email protected]
The Historical Society is always looking for new volunteers to assist them in their efforts.
Location
Address: 72 Hunt Street,Beverley,WA,6304
Phone: 0427 411 881
Email: [email protected]