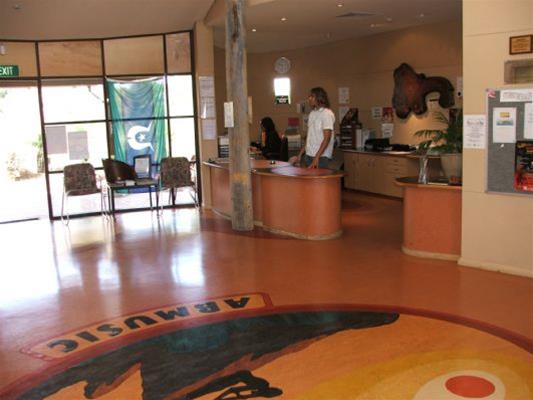 Abmusic's role is to create a positive environment that promotes teamwork, self-esteem and independent learning utilizing all fields of music. Abmusic will use all its resources to encourage feedback, participation and support from the community and other Aboriginal organisations.
Details
Description
ABMUSIC is an Aboriginal Corporation formed in 1986 to support and nurture Aboriginal musicians in Western Australia.

From small beginnings, the Corporation has grown and developed to the point where now, ABMUSIC is a Registered Training Organisation delivering Certificates II through IV from the Music Industry Training Package in a program especially tailored for Australian indigenous people.

Whether you are a beginner in music, can already play or you would like to work in the music business in a support role (e.g. a "roadie", a sound engineer or even a booking agent), ABMUSIC can provide you with the skills and knowledge necessary to prepare you for entry into the competitive world of the Australian Music Industry.

With such facilities as fully equipped percussion and rehearsal studios, practice rooms, a MIDI (Musical Instrument Digital Interface) studio, and a "Pro-Tools" recording studio, ABMUSIC uses the latest in technology to develop students' understanding of production and engineering in the contemporary music industry. Students that progress through the three years of study of the Music Industry Training Package and complete the Certificate IV in Music at ABMUSIC are 'job ready' upon graduation.

Services for ABMUSIC students are designed especially for the indigenous community and include;

The "Food for Thought" program wherein students are provided with breakfast on arrival in the morning.
Bus transport from Oats Street Station to and from the College in the morning and after classes.
A Student Support Officer.
Enrolled students can apply for individual tuition on their chosen instrument. Places are limited so they are allocated on a "first come, first served" basis.
Monthly performance opportunities during term time where students are able to practice their skills in performances for their peers and friends and family.
Location