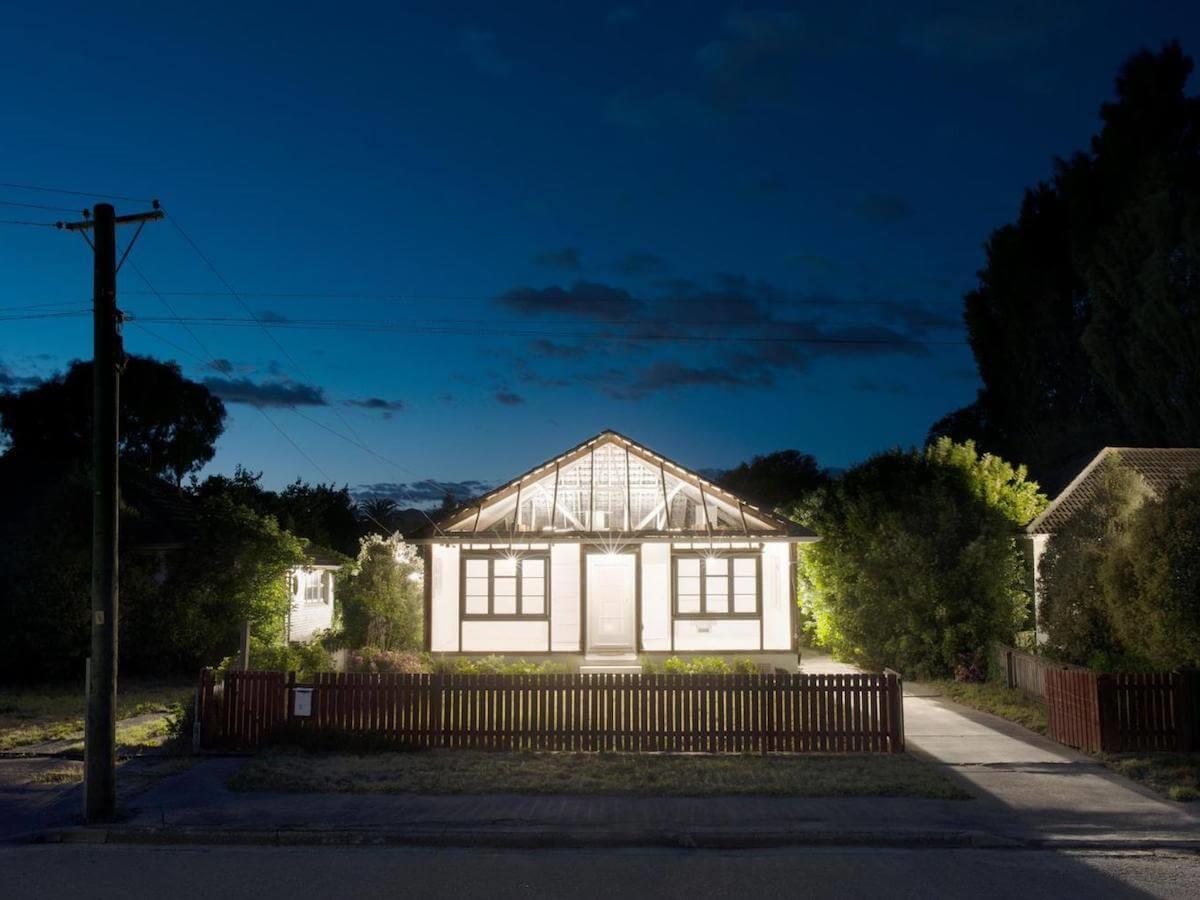 Ian Strange: Suburban Interventions 2008 – 2020
Ian Strange is a Western Australian-born artist who has forged an international career with a series of site specific and community based projects.
Dates:Feb 6 - Apr 24
Time(s):Mon - Fri, 11am-5pm; Sat & Sun, 12-4pm; Feb 6, 6.30-8.30pm
Venue:John Curtin Gallery
Festivals:Perth Festival 2020
Details
Hosted By:John Curtin Gallery
Venue Address:Kent Street, Bentley WA 6102
Ticket Price:Free
Venue:John Curtin Gallery
Audience:Adults,Wheelchair Access
Festivals:Perth Festival 2020
Description
His ambitious transformations of full scale homes manifest the anxieties in suburban life, presenting images eerily devoid of the human presence that their existence depends on. Suburban Interventions is the first large scale survey of the artist's photography and films, offering an in depth opportunity to unpack more than a decade of artistic practice.
Events
Young Ahmed | Lotterywest Films
Unmoderated: Sanam Maher on Sex
Unmoderated: Rick Morton on Money
Unmoderated: Maria Tumarkin on Power
The Sound Of Picture Books
Rufus Wainwright - Down Solo Wainwright
Pacificado | Lotterywest Films
Mia Kurrum Maun (Far From Home)
John Prince Siddon: All Mixed Up
If Only | Lotterywest Films
Evelyn 'Champagne' King & Mondo Freaks
Claremont Quarter Lotterywest Films Pop-Up Cinema
Bruce Pascoe: A Conversation About Ingenuity
Ballet At The Quarry - Light And Shadow
Amanda Palmer - There Will Be No Intermission
Related
Young Ahmed | UWA Somerville
Pacificado | UWA Somerville
Christian Thompson: Ritual Intimacy
Location
Venue:John Curtin Gallery
Address: John Curtin Gallery, Building 200A, Curtin University, Kent Street,Bentley,WA,6102
Phone: (08) 6488 2000
Email: [email protected]