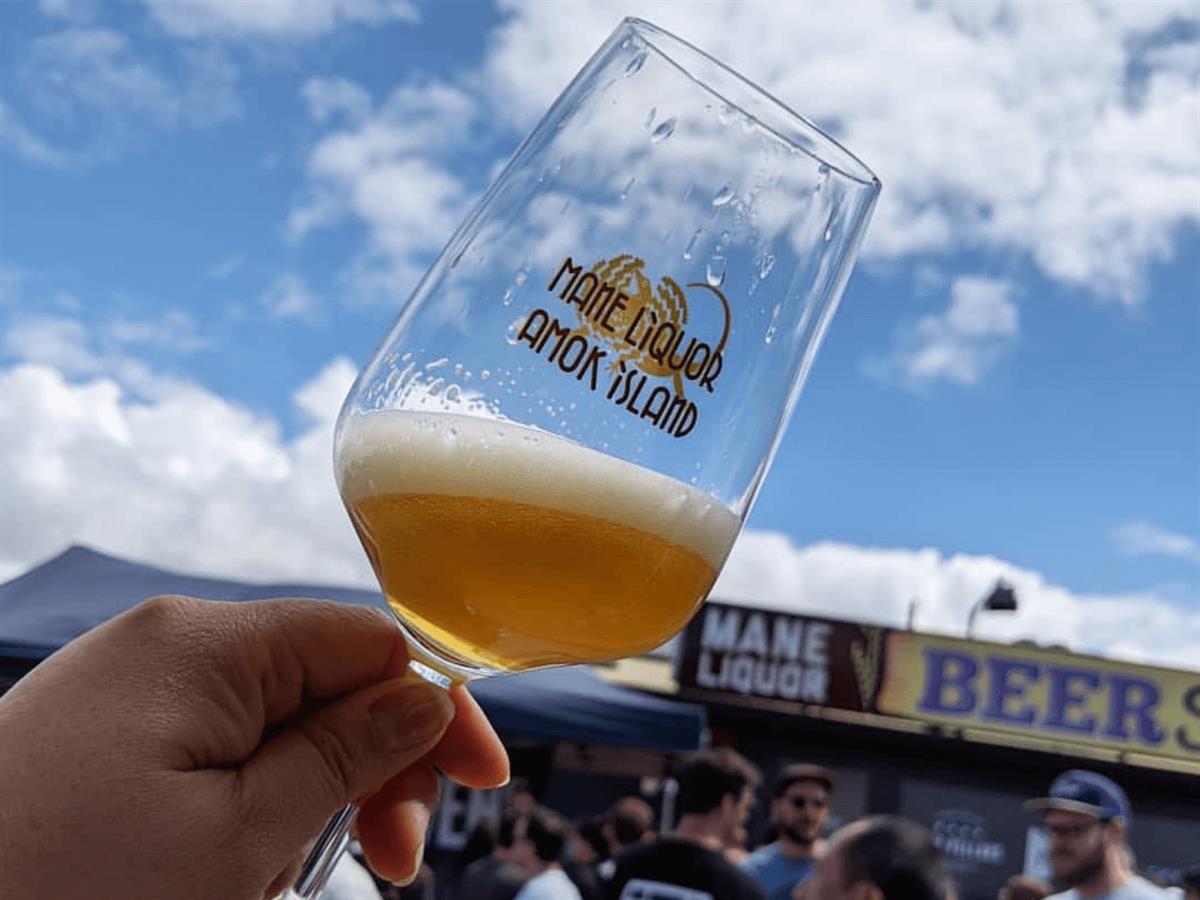 Mane Liquor's Car Park Party
This staple and best-loved beer event returns for its 14th year, serving a stellar lineup of local booze producers.
Dates:Nov 28
Time(s):1pm to 5pm
Venue:Mane Liquor
Details
Hosted By:Mane Liquor
Venue Address:237 Great Eastern Hwy
Ticket Price:$25
Venue:Mane Liquor
Description
Travel restrictions have limited the amount of interstate and international friends that usually attend so instead they are focusing on getting the best and brightest local mates to join the party.
$25 gets you in the door, tasters of ALL THE BOOZE and a limited edition glass to put it in! All you'll need to buy is food, and a few takeaways of your favourite drinks on your way out - tickets can only be purchased at the door.
Tunes spun and vibes crafted by the legends at RTR.FM as usual!
Who to expect?
BEER
Beerfarm
Black Brewing Co
Black Hops
Blasta Brewing Co
Boston Brewing Co
Cheeky Monkey Brewing Co
Colonial Brewing Co
Dainton
Eagle Bay Brewing Co
Feral Brewing Co
Fixation
Forest For The Trees
Gage Roads
Impi Brewing
Innate Brewers
Kook Brewing
Margaret River Brewhouse
Nail Brewing
Nowhereman Brewing Co
Old Wives Ales
Otherside Brewing Co
Pirate Life
Rocky Ridge Brewing Co
Sauce Brewing
Seasonal Brewing
Stone & Wood
Shelter Brewing Co
Wayward Brewing Co
Whalebone Brewing Co
CIDER
Funk Cider
SPIRITS
Archie Rose Distilling C
Bombak Gin
Four Pillars Gin
The Gospel Whisky
Haiver
Michters Distillery
Mr Black
Starward
WINE
Black Cocky
Blind Corner
Brash Higgins
Brave New Wine
Electric Dreams
Ghost Rock
La Violetta
Local Weirdos Wine
Mon Tout
Old Mate Wine
Ravensworth
Walsh & Sons
Windows Estate
FOOD
Archie's Hot Chicken
Big Don's Smoked Meats
Eat No Evil
North St Store
*This is a tasting event, but with so much good juice to taste, they recommend leaving the car at home. Get a lift or catch the bus. If you've got a designated driver, there's plenty of parking in the area.
Location