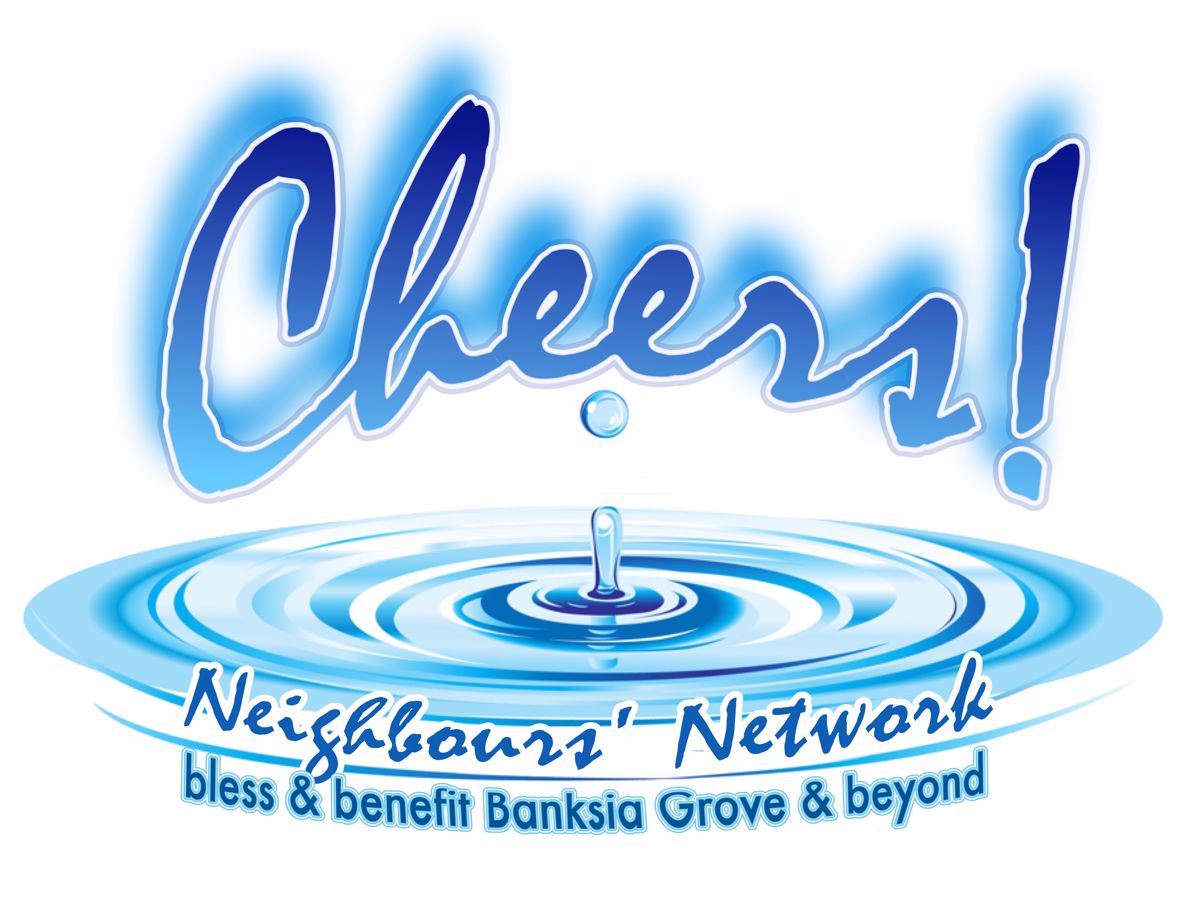 Cheers Neighbours Network
Cheers Neighbours Network is a local Christian group of volunteers working to Bless and Benefit Banksia Grove and Beyond.
Type:Clubs
Other:Special Interest,Social Club
Details
Description
Church 24-7 at the BG Centre, Sundays 4-5pm J-Walkers Youth Group and mentoring How Great Thou Art, social art/coffee group Prayer Groups Young adults Bible Study Groups Family Camps and social activities Accountability Groups As required - exercise groups; parenting/marriage/relationships/bible basics classes; celebrating births, deaths, marriages; community events; social events, clean-up days, tree planting, picnics etc. We keep biblical principals front and central to how we live, how we treat each other and how we respond to the world around us.
Location